West Virginia hit by blizzards brought by Sandy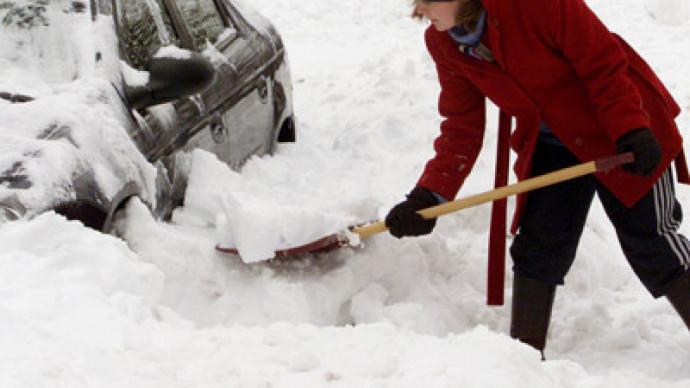 While high winds and rain brought on by superstorm Sandy tormented residents along much of the East Coast, the state of West Virginia was blanketed in a freak snowstorm as a result of the weather.
Roughly a quarter of a million people across West Virginia lost power on Monday as Sandy caused extreme weather conditions across a large chunk of the US. More than a dozen counties across West Virginia were subjected to unseasonal blizzard warnings, and schools in as many as 39 different districts throughout the state were shut down as the storm rolled in. In the town of Webster Springs, residents were forced to endure upwards of 17 inches of snow, a rare occurrence in the state for this time of year."It's a mess out there and people should stay home if they can until our first responders can get out there, clear the roads and get to those who need the most assistance," state Department of Transportation spokeswoman Leslie Fitzwater tells the Associated Press.Additionally, the AP reports that more than 30 local highways were closed by snow, ice, high water, and downed trees and power lines, and by Tuesday morning at least one motorist had been killed as a result of a car crash blamed on the weather.A blizzard warning remains in effect for much of West Virginia through Wednesday as meteorologists predict more snow to fall across the state. Even as the snowstorm subsides, though, residents of the state can still expect heavy winds and intense flooding, making maneuvering across roads treacherous and downright dangerous."This is going to be kind of a triple punch for us in West Virginia," West Virginia Gov. Earl Ray Tomblin says. Sandy brought gusts of winds exceeding 80 miles-per-hour up the East Coast on Monday, but much of the country was spared from the snowstorm that touched down in West Virginia.
You can share this story on social media: