US Marines mail Christmas gifts to the dead
Published time: 14 Dec, 2011 21:14
Edited time: 15 Dec, 2011 01:14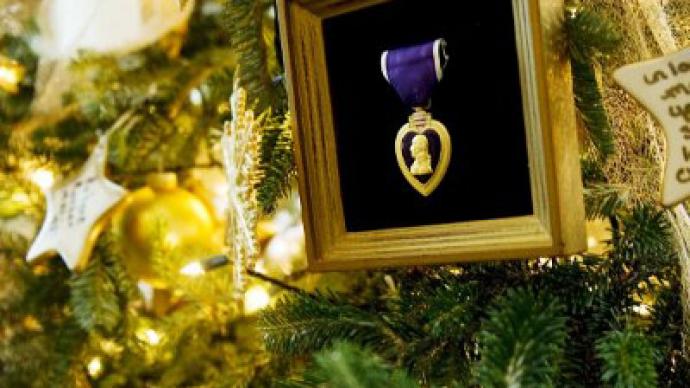 The US Marines were extra thoughtful this holiday season and sent around 9,000 Christmas ornaments to servicemen and women last week. Among those on their list this season, however, were over 1,000 deceased veterans.
Now the US Marines are apologizing for upsetting the families of roughly 1,150 fallen soldiers who were surprised to open their mailboxes in recent days to find a dandy little package addressed to their deceased loved ones. Inside the packages were Christmas ornaments made possible by the charitable Semper Fi Fund organization. The intended recipients were post-9/11 Marines who have been awarded the Purple Heart for being wounded during combat. The US military, however, forgot to cross-check with the list of quickly adding up names.
By Wednesday afternoon, ABC News reports that at least 35 families have contracted the Marines with shock and disbelief over the multi-billion dollar budget for the Department of Defense somehow couldn't afford a few red pens to cross a handful of names off.
"There are no words to express how very sorry we are for the hurt such a mistake has caused the families of our fallen warriors," Col. John L. Mayer tells the families in a statement issued Wednesday . "We always strive to honor the sacrifices these Marines, sailors and their families gave to this country."
"There is no excuse for why this happened," adds the colonel. "We accept full responsibility for this error and are moving quickly to reach out to the families we have affected."
Also sent in the package was promotion material on an athletic recondition program, reports the Associated Press.