​Is bitcoin a derivative? US regulator weighs oversight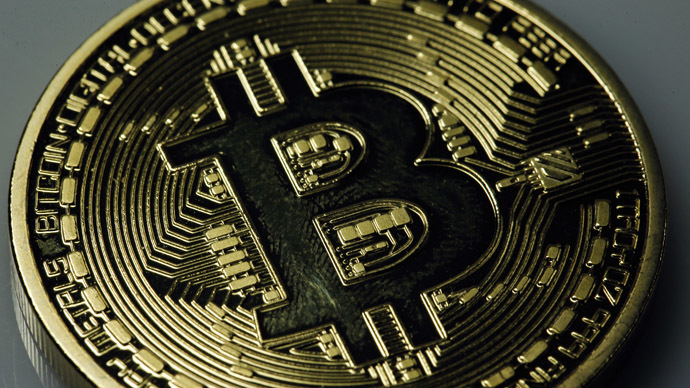 The US derivatives regulator is considering whether to regulate digital currencies such as bitcoin, the agency's head said, as governments the world over begin to address how to handle mercurial cryptocurrency.
"We are looking into that," Mark Wetjen, acting chairman of the Commodity Futures Trading Commission (CFTC), said Tuesday, Reuters reported. "It's been initiated, there's been an internal discussion at the staff level."
The CFTC regulates the commodity futures and options markets. Wetjen said the agency is analyzing whether digital currency falls under its purview as a watchdog over commodity manipulation.
"I think people [at the CFTC] believe there's a pretty good argument that it would fit that definition," Wetjen said.
"Then there's a separate question about whether or not there is some derivative contract based on, or denominated in a virtual currency and whether that's listed on an exchange. ... There's some looking into that question too," he added.
Wetjen would not offer a timeframe for any agency decisions.
The comments came days after Japan's government deemed bitcoin unworthy as a currency, but said some transactions involving digital currency could and should be taxed.
Bitcoin "does not fall under the category of a currency and is subject to taxation," the Japanese government said last week in a statement, according to Jiji Press news agency.
Japan is considering how it can regulate the cryptocurrency under current law.
Many countries, including Russia, have warned against using bitcoin, while Denmark and China have banned virtual currency deposits.
Government regulators have started taking action as relatively-major players of the nascent bitcoin "establishment" have hit bottom.
Late last month, Japan-based Mt Gox filed for bankruptcy in a Tokyo district court after the exchange's computer system was exposed to fraudulent transactions and technical failures. A leaked internal Mt Gox "crisis strategy" document suggested that the exchange site had been hacked as hundreds of millions of dollars worth of the stolen cryptocurrency began to circulate online.
Mt Gox filed for US bankruptcy protection in Dallas on Sunday.
Mt Gox once claimed to host nearly 80 percent of all bitcoin transactions worldwide, and was the primary source cited for bitcoin prices. Its failure wiped out six percent of the currency's total circulation, AP reported, or around $650 million in bitcoins.
After Mt Gox crashed on Feb. 24, the value of bitcoin fell to $440 – a three-month low after the currency reached highs above $1,000 at the end of November.
Last week, bitcoin storage site Flexcoin announced it was closing after hackers robbed it of 896 bitcoins in its hot wallet, which equals some $600,000 worth of digital currency.
Elsewhere on Tuesday, Benjamin Lawsky, superintendent of New York State's financial regulator, said he would like digital currency exchanges to formally apply to operate in the state, Reuters reported.
Lawsky announced last month that regulations governing currency transmissions would be adapted to suit the likes of bitcoin.
"Our objective is to provide appropriate guard rails to protect consumers and root out money laundering – without stifling beneficial innovation," he said.
You can share this story on social media: