​Bitcoin not a currency, but should be taxed – Japan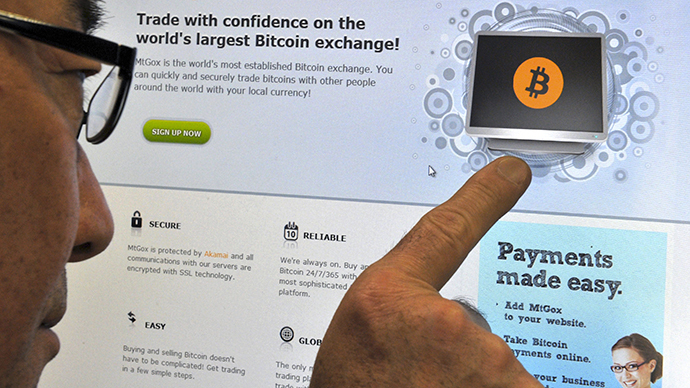 Japan's government has deemed bitcoin unworthy of currency status, but said that some transactions involving the digital unit should be taxed.
Bitcoin "does not fall under the category of a currency and is subject to taxation," the Japanese government said in a statement, according to Jiji Press news agency.
Japan is considering how it can regulate the cryptocurrency under current law.
Many countries, including Russia, have warned against using bitcoin, while Denmark and China have banned virtual currency deposits.
In the United States, Federal Reserve chair Janet Yellen has said the Fed has no power over bitcoin, given it has no central authority backing it.
"As a matter of common sense, if there are transactions and subsequent gains, it is natural...for the finance ministry to consider how it can impose taxes," Chief Cabinet Secretary Yoshihide Suga told reporters on Friday, according to AFP.
The decision comes in the wake of some recent failures among relatively major bitcoin operations.
Last week, Japan-based Mt Gox filed for bankruptcy in a Tokyo district court after the exchange's computer system was exposed to fraudulent transactions and technical failures. A leaked internal Mt Gox "crisis strategy" document suggested that the exchange site had been hacked as hundreds of millions of dollars worth of the stolen cryptocurrency began to circulate online.
Mt Gox once claimed to host nearly 80 percent of all bitcoin transactions worldwide, and was the primary source cited for bitcoin prices. Its failure wiped out six percent of the currency's total circulation, AP reported.
After Mt Gox crashed on Feb. 24, the value of bitcoin fell to $440 – a three-month low after the currency reached highs above $1,000 at the end of November.
And this week, bitcoin storage site Flexcoin announced it was closing after hackers robbed it of 896 bitcoins in its hot wallet, which equals some $600,000 worth of digital currency.
"On March 2 2014 Flexcoin was attacked and robbed of all coins in the hot wallet. The attacker made off with 896 BTC," the bitcoin bank said on its website. "As Flexcoin does not have the resources, assets, or otherwise to come back from this loss, we are closing our doors immediately."
Whether seen as a threat or not, central banks have begun to crack down on cryptocurrency, telling financial institutions to reject bitcoin since it has no legal status or backing.
But supporters say the anonymous, decentralized digital currency is a way to challenge large banks and cut out financial middle men, among other uses.
You can share this story on social media: