Big Apple bit: New York to introduce regulations for bitcoin transactions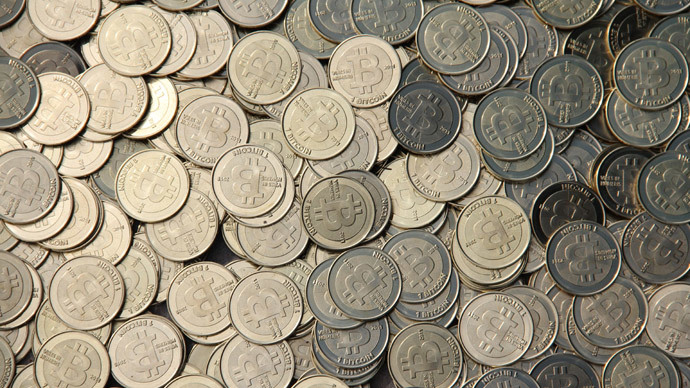 New York's financial regulator will adopt rules to govern virtual currency firms with a view to combatting money laundering. The move comes in the wake of a series of hack attacks that have halted bitcoin transactions across the globe.
The state currency regulator announced on Tuesday that current regulations governing currency transmissions would be adapted to suit new digital currencies. The rules would make New York the first US state to legislate for alternative cyber-currencies such as bitcoin.
"Our objective is to provide appropriate guard rails to protect consumers and root out money laundering – without stifling beneficial innovation," Benjamin Lawsky, superintendent of New York's Department of Financial Services, said at a speech Tuesday in Washington.
As part of the regulations New York businesses wishing to use cyber-currencies would have to obtain a "BitLicense."
Lawsky highlighted the main obstacles in the fight against money laundering and fraud with the new currencies. In particular, he spoke about a possible ban on "tumblers" used to hide the record and source of virtual currency transactions.
However, he argued that a blanket ban on "tumblers" was a complex issue, because they could also have legitimate uses in the online marketplace. Lawksy also said other issues would have to be dealt with, such as the measures capital requirements firms should take to absorb unexpected losses and whether firms should be permitted to invest in cyber-currencies.
The discussion on virtual currency regulations comes after the value of bitcoin plummeted on a big, Japan-based exchange on Friday. Bitcoin lost 20 percent of its value, dropping to $960 per unit and prompting the exchange to halt customer withdrawals.
The volatile functions in the value of the currency had a knock-on effect in Slovenia on Tuesday, where a Bitstamp also froze customer withdrawals, blaming DDoS hack attacks.
The Bitcoin Foundation released a statement, saying unknown hackers had used "mutated" lines of code to prevent some transactions from completing.
"This is a denial-of-service attack," said the spokeswoman, Jinyoung Lee Englund. "Whoever is doing this is not stealing coins, but is succeeding in preventing some transactions from confirming. It's important to note that DoS attacks do not affect people's bitcoin wallets or funds."
As a result of the currency's volatility, some governments have moved to ban bitcoin from being used. Russia's Central Bank cracked down on the cyber-currency last week, banning Russian citizens and companies from using bitcoin.
You can share this story on social media: