Trayvon Martin killer goes on trial in Florida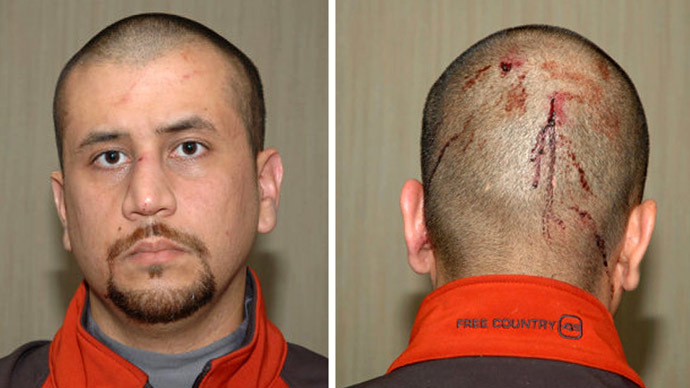 The trial for George Zimmerman, the neighborhood watch coordinator who fatally shot 17-year-old Trayvon Martin last year, begins with jury selection on Monday and is expected to last about six weeks.
If convicted of second-degree murder, Zimmerman faces a maximum sentence of life in prison. The trial may reignite a national debate on gun control and race issues as members of the jury will have to decide if the Florida neighborhood watch coordinator was justified in fatally shooting the teen on the night of February 26, 2012.
The trial will take place in the Seminole County courthouse, 15 months after Martin's death and 6 miles from the incident. But because of heated emotions revolving around the case, it is expected to be difficult to find fair and impartial jurors.
"Both sides are going to have to be careful in juror selection because the race issues in this case are highly charged," Randy Reep, a criminal defense attorney and former prosecutor in Jacksonville, Fla., told USA TODAY. "If I was the prosecutor in this case, I would be desiring to have black people or other minorities who have had bad experiences based solely on their 'profileable' characteristics."
Circuit Judge Debra Nelson on Monday described the jury selection process and prohibited the use of inflammatory words during the interview process. The first 100 jurors will be individually questioned, but the words 'profiled', 'vigilante', 'wannabe cop' and 'self-appointed neighborhood watch captain' would be prohibited during the questioning.
Since 17-year-old Martin was shot over a year ago, Zimmerman has received death threats and Americans have hotly debated the issues of self-defense, gun laws and race. When Zimmerman walked free for 44 days after the shooting,  nationwide protests erupted calling for his arrest. About 2.3 million people also signed an online Change.org petition demanding "Justice for Trayvon Martin."
Zimmerman is expected to plead not guilty by way of Florida's Stand-Your-Ground law, arguing that Martin was a considerable threat and that the only way to save his own life was to use deadly force.  The neighborhood watch coordinator fatally shot Martin in the chest with his 9-mm. handgun as the teen was walking home after purchasing a bag of candy from a convenience store in Sanford, Fla. Zimmerman had a concealed weapon permit and admitted to shooting the boy.
The defense argues that the 17-year-old attacked Zimmerman, who was 28 at the time, and posed a significant threat. Defense attorneys claim that he acted in self-defense, and that the Hispanic-American neighborhood watch coordinator did not profile Martin. Zimmerman claims that Martin grabbed his gun from him during the conflict. Defense attorney Mark O'Mara is representing Zimmerman throughout the trial.
"O'Mara's challenge is to show Trayvon wasn't profiled, that Zimmerman either saw something that looked suspicious or something else that caused him to make contact with Trayvon," Randy McClean, a Florida defense attorney, told Fox News.
The prosecution is pushing second-degree murder charges against Zimmerman, arguing that the neighborhood watch coordinator racially profiled the unarmed teen, assuming that Martin was a criminal when he saw him walking through a gated community in Sanford. They claim that Zimmerman tracked the boy down and started the fight that led to the shooting. The lead prosecutor for the state of Florida is Bernie de la Rionde.
"The state's narrative is going to be… Zimmerman was a powerful neighborhood watchman, a wannabe officer who liked to use his authority," McClean said.
In April, George Zimmerman gave up his right to a pretrial Stand-Your-Ground hearing, which could have potentially led to his acquittal before the trial. Some attorneys believe the decision to forego the hearing will allow the defense to approach this month's trial with full force and make strong arguments that the prosecution is not prepared for.
"The defense doesn't want to give the prosecution a preview of its defense should they lose on the 'Stand Your Ground' hearing when it comes trial time," Jose Baez, an Orlando defense attorney, told the Orlando Sentinel in April. "Obviously, a prosecutor would be much better prepared after he's had his shot to cross examine Mr. Zimmerman. He can only get better at it the more he does it."
And as the trial begins, the court is trying to find a six-person jury with no opinion on the case.
"They're going to have a tough time picking a jury. At this point, who doesn't know who Trayvon Martin is and who Goerge Zimmerman is?" David Weinstein, a former state prosecutor and criminal defense lawyer, told Reuters.
More than 200 journalists have signed up to report on the trial. Judge Nelson said she will not release the names of the jurors once they are chosen, due to the high-profile status of this case.
You can share this story on social media: