George Zimmerman waives 'Stand your ground' defense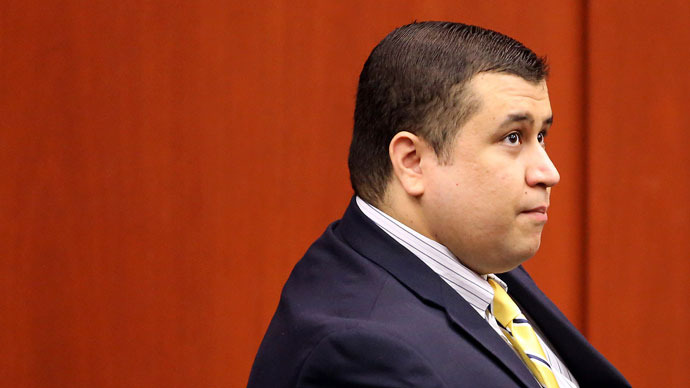 George Zimmerman has given up his right to a pretrial hearing, foregoing the opportunity for a hearing in which he could possibly be deemed immune from prosecution of the murder charges he faces.
Standing before a judge on Tuesday, Zimmerman waved his right to a "Stand Your Ground" hearing, which would have determined whether or not the former neighborhood watch coordinator acted in self defense and would therefore be acquitted before the trial.
"After consultation with my counsel, yes, Your Honor," he said as he quietly waived his right to an immunity hearing, choosing to instead present his entire defense before a jury in June.
On February 26, 2012, Zimmerman fatally shot 17-year-old Trayvon Martin while on duty as a neighborhood watch coordinator in a gated community in central Florida. The "Stand Your Ground" law allows the use of deadly force if a person believes that another is threatening their life.
But during a pretrial hearing, the burden of proof lies with the defendant – not the prosecution, and many believe his decision to forego it was for strategic reasons.  In March, the defendant's defense attorney, Mark O'Mara ,told the media that his client plans to wave his right to a preliminary hearing. Zimmerman reaffirmed that decision on Tuesday after Judge Debra S. Nelson of the Seminole County Circuit Court insisted she needed to question Zimmerman to make sure he understood the procedure.
"By entertaining the option of not having an immunity hearing before trial, George preserves the option of having a civil immunity hearing should he need it in the future," Sean Vincent, a spokesperson for Zimmerman's defense team, told NBC in March.  This week, O'Mara indicated that he might file a motion to request "Stand Your Ground" immunity after the prosecution has made its case and put its last piece of evidence on the floor.
Some attorneys believe Zimmerman's choice to forego the hearing will allow the defense to approach the trial with full force and make strong arguments that the prosecution is not prepared to defend.
"The defense doesn't want to give the prosecution a preview of its defense should they lose on the 'Stand Your Ground' hearing when it comes trial time," Jose Baez, an Orlando defense attorney, told the Orlando Sentinel. "Obviously, a prosecutor would be much better prepared after he's had his shot to cross examine Mr. Zimmerman. He can only get better at it the more he does it."
And at a news conference, O'Mara reaffirmed his belief that the jury will side with Zimmerman regarding his claims of self-defense.
"Criminal immunity is going to be granted to George by the jury, and that is what we are looking towards," he said. "So in that context, talking about immunity when we know we're going to have a jury trial is irrelevant. It truly is."
Zimmerman's trial is slated to begin June 10 and progress over the course of four to six weeks.
You can share this story on social media: