School forces students who can't pay to skip lunch, then trashes the food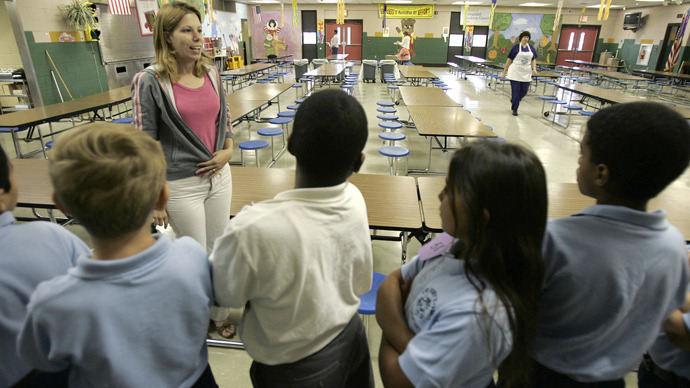 A Massachusetts community is up in arms after food workers at Robert J. Coelho Middle School in Attleboro denied food to 25 students they thought wouldn't be able to pay for school lunches - then threw it in the garbage.
School officials admitted to Boston's Fox 25 that for two weeks an employee of school lunch vendor Whitson's School Nutrition threw food in the garbage instead of feeding students who had outstanding balances on their pre-paid cafeteria cards.

Fifth grader Victoria Greaves, 11, said she didn't have anything to eat after a cashier made her dispose of the food on her cafeteria tray. Upon hearing that his daughter went hungry, Greaves' father John was shocked that the school didn't inform him of what was going on.
"I'm pissed that when there are people in prison who are getting meals, my daughter, an honor student, is going hungry," he said.

Another parent said it was "absolutely outrageous."
Food workers reportedly stopped serving food on the order of an on-site Whitson's employee. School principal Andy Boles said he only learned that students were forced to waste their food after a parent called to complain on Tuesday afternoon.

"They did not respect me, they did not respect my students and they did not respect their parents," he said.

"They apologized for their actions," he added. "Their intent was not to humiliate or upset the students, which I stated to them they had done."

A Whitson's spokesman said the company is formulating a new policy so that no student ever goes without lunch. Holly Von Seggren, the vice president for marketing and community relations for Whitson's, said the combined debt among students in the entire school district comes to $1,800.

"We regret that these students were denied meals and agree that this situation should have been handled differently," the company said.