Texas, US leader in wrongful convictions, executes 500th person since 1982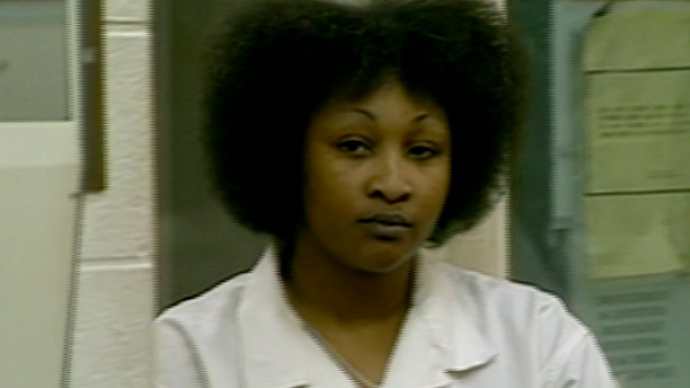 Kimberly McCarthy was the 500th person to be executed in Texas, the first state to earn the dubious distinction since capital punishment was reinstituted there in 1982. Texas leads the nation in wrongful convictions, exonerations and state killings.
Despite pleas from thousands of protesters, prison officials administered a single dose of pentobarbital and pronounced McCarthy dead at 6:37 pm local time Wednesday. McCarthy, a 52-year-old African-American, had been convicted for the 1997 robbery, beating and fatal stabbing of Dorothy Booth, her 71-year-old white neighbor.
McCarthy, a former nursing home therapist who became addicted to crack cocaine, reportedly cut off Booth's finger in an attempt to steal the retired college professor's wedding ring. She blamed the crime on drug dealers but was also linked by DNA to the murders of two other senior citizens. 
She was first woman to be put to death in the US since 2010 and only the fifth in Texas since 1854. 
Texas has carried out nearly 40 per cent of America's executions, with more than 1,300 since the Supreme Court resurrected the dormant law in 1976. Governor Rick Perry alone has overseen more than 250 executions during his time in office, according to human rights-focused journalist Rhania Khalek, the most of any governor in history. 
"I just wanted to say thanks to all who have supported me over the years," McCarthy wrote in her last statement. "Thank you everybody, this is not a loss, this is a win. You know where I am going." 
Her final meal was pepper steak, mashed potatoes with gravy along with mixed vegetables and cake. 
She became the eighth person to be put to death in Texas in 2013 alone, although after Wednesday 282 more inmates will remain on Texas' death row. Seven Texan men are scheduled to die in the coming months, according to the Associated Press. McCarthy, the Death Penalty Information Center noted, is the 17th person in America to be put to death in the first six months of 2013. 
McCarthy was granted a retrial in 2002 after proving that the original prosecution intentionally excluded African-American jurors. She was again convicted and returned to death row. She was granted a stay of execution in January and then April of this year.
Other states have altogether stopped administering lethal injections. Oregon has not executed a single person since 1997, and California, despite having the nation's largest death row population at 727, has not carried out an execution since 2006. 
Sixty-one per cent of all Americans responded in the affirmative when asked in a 2013 Gallup poll if they support capital punishment. A 2012 Texas Tribune poll indicated that a mere 21 per cent of Texans were opposed to the death penalty, evidence of which came during Governor Perry's 2011 run for the presidency, when he was roundly applauded for overseeing so many executions. 
"I've never struggled [to sleep at night] at all," he said. "In the state of Texas when you kill one of our children, you kill a police officer, you are involved in another crime that killed one of our citizens – you will face the ultimate justice in the state of Texas." 
The nationwide decline in executions is, at least in part, attributable to unearthed evidence that has exonerated wrongfully convicted Americans across the country. Earlier this year the National Registry of Exonerations revealed that Texas – and Dallas County, in particular, where McCarthy was convicted – is the national leader in exonerations. 
A probe, ordered after that study and published April 2013, revealed that at least 117 people in Texas were imprisoned over the last 25 years for crimes they did not commit. 
"Texas has been showcased as the number on state in the nation for wrongful convictions," state Rep. Ruth McClendon told the Houston Chronicle. "Each conviction of an innocent person reveals a tragic failure of the justice system."