Texas governor signs strongest email privacy law in the US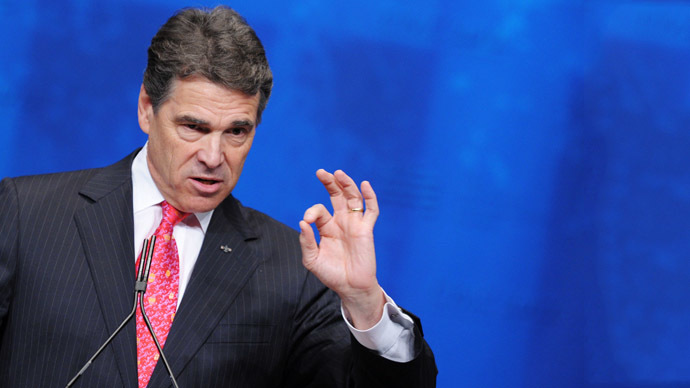 The United States federal government doesn't need to go through hoops to get your private emails — just ask Gen. David Petraeus — but a new law in Texas makes electronic surveillance a little harder for state law enforcement.
Texas Governor Rick Perry signed into law an unprecedented email privacy bill that now makes the Lone Star State the safest place in the US with regards to personal conversations.
Under the Electronic Communication Privacy Act of 1986, any email left to sit on a computer server for half a year or longer can be easily obtained by federal law enforcement agents without a probable cause warrant ever being required. Instead, all it takes to comb through troves of emails older than 180 days is a written statement saying it pertains to an investigation. As it stands now under the ECPA, no judicial oversight whatsoever stops any federal investigator from collecting old emails.
That's not changing anytime soon in Texas, but for the time being things are a little bit harder for local law enforcement agents. With Gov. Perry's signature on the privacy bill signed into law last week, all state agencies will need a warrant to receive those emails, regardless of age.
The law, autographed by the governor on June 14 and expected to start up officially this September, is the first state law of its kind in the nation. It came to fruition with the help of 29-year-old State Rep. Jonathan Stickland, a Republican who was selected to serve the state's District 92 only last year.
"Despite the many differences between Tea Party Republicans like Stickland and the most liberal weenies you might find in Austin, there also tend to be some similarities," the Star-Telegraph said in a recent op-ed endorsing the bill favored by the freshman. "One of them is that whatever government does, it should do in the open. There can be arguments over exactly what government transparency is, but both liberals and Tea Partiers tend to be for it."

Apparently it's also an idea that gained the endorsement of Attorney General Eric Holder. At a hearing earlier this year, the head of US Department of Justice said, "there is no principled basis to treat e-mail less than 180 days old differently than e-mail more than 180 days old."
"It's great to see ECPA reform advancing," the Electronic Frontier Foundation wrote on their blog this past May. "Attorney General Holder's statement is an encouraging sign by the White House that the DOJ believes in ECPA reform and will not impede its progress."
In an interview on Tuesday with RT, Stickland said he has already been in discussion with state representatives from there other jurisdictions outside of Texas.
"This is a national problem as well, and know Texas is the first one to address it," Stickland said. "We hope that it is has a ripple effect throughout the nation."
You can share this story on social media: