Texas declares emergency due to West Nile virus outbreak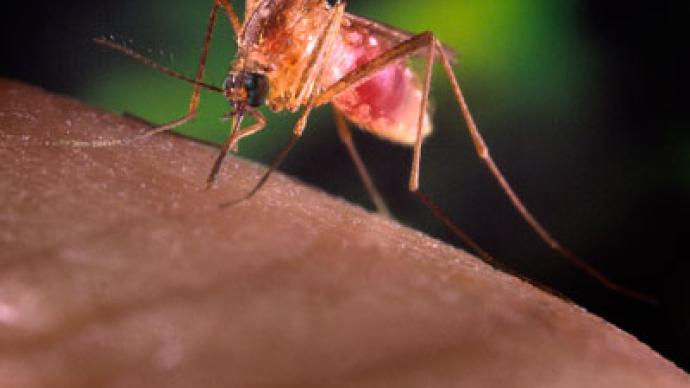 As West Nile Virus plagues the US in its worst outbreak since 2004, Texas has declared an emergency as it hosts 80 percent of the country's infections.
Dallas Mayor Mike Rawlings expressed concern over his state's unusually high infection rate. More than 200 disease infections occurred in Dallas County. In Texas, there were 381 cases and 16 deaths related to West Nile Virus – more than half of which occurred in Dallas County, ABC News reports.The mayor on Wednesday authorized the first aerial spraying of insecticide from planes in more than 45 years, in an attempt to battle the deadly insects. The spraying will cost the government's emergency fund $500,000."The number of cases, the number of deaths are remarkable, and we need to sit up and take notice," the mayor said.The Dallas Co. Health and Human Services is warning residents to protect themselves against potentially infected mosquitos by wearing long sleeves, insect repellant and light clothing. Those aged 50 and older are at highest risk of infection, especially those with other health conditions such as cancer, diabetes and kidney disease.There is no vaccine or cure for West Nile Virus. While less than one percent of infected persons develop a serious neurological illness from the disease, seriously infected victims of the virus often need hospital care."When you step outside of your door, you need to be armed up for battle," said Dr. Christopher Perkins, medical director of the Dallas Co. Health and Human Services.Americans are in the midst of the most likely time to contract the virus. Most infections occur between June and September – and peak this month.To date, the virus has spread to at least 43 US states, infecting people, birds and mosquitos.The worst-plagued county plans to begin its aerial spraying as early as Thursday, with state officials hoping to bring an end to an epidemic that has left at least 26 people dead this year.