Texas executes mentally impaired inmate with animal drugs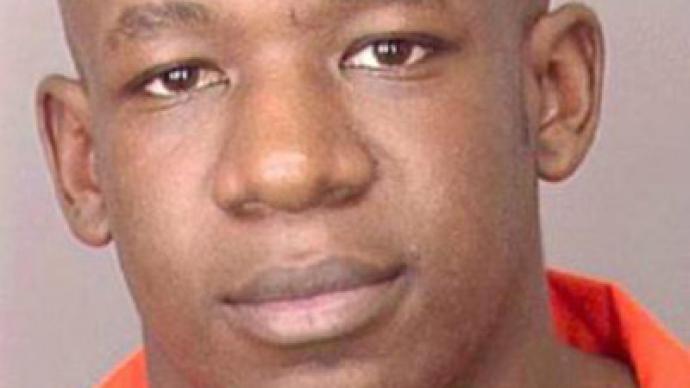 A 33-year-old man with alleged mental impairments was executed by the state of Texas on Wednesday after being administered a single narcotic by lethal injection — the same drug commonly used by veterinarians to kill dogs and cats.
Despite requests for authorities to reconsider the mental functions of Yokamon Hearn, the convicted car jacker and murderer became the sixth death row inmate executed in only seven months by the state. And although the execution occurred in a state unarguably infamous for its routine capital punishment procedures, the case is continuing to raise questions about why and how Hearn was put to death.Not only had attorneys argued that Hearn suffered severe mental impairments brought on by his mother's incessant prenatal drinking, but a long history of neglect and abuse from his parents painted a picture of a defendant mentally scared and unfit for execution. The assistant district attorney argued, however, that honoring this appeal "would be a free pass for anyone whose parents drank."Only a day before he was set to die, an official with the United Nations wrote the US to beg for state authorities to reconsider the killing."[T]here is evidence to suggest that he…suffers from psychosocial disabilities," Christof Heyns, the special rapporteur on arbitrary executions for the UN, wrote from Geneva, Switzerland. Heyns also reintroduced the fact that experts clearly opined that Hearn's mother abused alcohol before his birth, an act that caused him to be "affected by structural brain dysfunction" while still in the womb.Even after the UN's pleas, Texas went forth with the execution on Wednesday, killing Hearn by way of lethal injection shortly after 7:00 p.m. local time.What raises additional scrutiny, however, is how the state went about the killing. For the first time in history of Texas, authorities induced death by injecting the inmate with a single drug — pentobarbital — instead of the standard cocktail of narcotics regularly used in the past. The Texas Department of Criminal Justice confirmed one week earlier that their supply of one of the drugs previously used in executions — the muscle relaxant pancuronium bromide — had expired and that they'd be forced to find another way to carry out the execution.After the European Union banned the export last year of the barbituric acids regularly used in a three-drug cocktail favored by American prisons, officials in the States were forced to find alternative means of executing their inmates. In September, authorities in Florida used pentobarbital to kill a death row inmate, despite pleas from the drug's manufacturer that demanded otherwise.Before the September execution of Manuel Valle, Lundbeck manufactures wrote to Florida Governor Rick Scott (R) to say that using their product to kill people "contradicts everything Lundbeck is in business to do — provide therapies that improve people's lives."Lundbeck has banned the export of the drug to the US, but a surplus of supplies in some states is forcing authorities to use the narcotic to kill inmates, especially in instances where the components of the three-drug cocktail are unavailable."While the company has never sold the product directly to prisons and therefore can't make guarantees, we are confident that our new distribution program will play a substantial role in restricting prisons' access to Nembutal for misuse as part of lethal injection," Lundbeck wrote last year.By switching to a single dose of Nembutal — the product name of pentobarbital — Mr. Hearn's execution cost the state $1,286.86 instead of the normal $84.55 for a three-drug cocktail. Before a string of recent executions across America, pentobarbital was used primarily in lethal injections administered to pets that were put to sleep by veterinarians. Before being administered the narcotic on Wednesday evening, Hearns offered a final statement to his loved ones. "I'd like to tell my family that I love y'all and I wish y'all well. I'm ready," the inmate said. He was pronounced dead a full 25 minutes later. Ohio, Arizona, Idaho, and Washington have already switched to using a single dose of pentobarbital to execute death row inmates. On Tuesday, officials in Georgia revealed that they'd be implementing it as a means of execution as well. It has yet to be confirmed, however, if that will be how the state goes about a planned execution of Warren Hill, a death row inmate scheduled to be killed this week despite being declared "mentally retarded" by the court. Mr. Hill was scheduled to be executed on Wednesday as well but the state has since put the killing on hold to reconsider its means of lethal injection. The UN has asked for an appeal in that case as well.Since 1982, Texas has formally executed nearly 500 death row inmates. Mr. Hearns was the first person to be killed with a single drug. Texas officials note that they currently have "an adequate supply of pentobarbital to carry out all scheduled executions," the Los Angeles Times reports.