Texas bill will criminalize TSA searches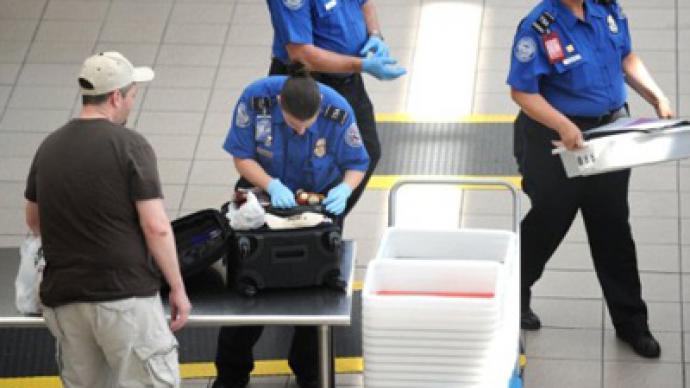 A bill backed by Texas Governor Rick Perry will reappear before lawmakers when they are given the opportunity to approve a legislation that would make it illegal for TSA workers to inappropriately touch flyers.
The bill that bans "intrusive touching" was previously up for passing but couldn't receive enough votes in the Texas Senate. Now Perry is reintroducing the law to a special session agenda, where only items brought forth from the governor himself can be considered.After US Attorney John Murphy circulated a letter to senators threatening to turn Texas into a no-fly zone if the law passed, the bill died on May 30. Governor Perry thinks the bill has a chance at passing this time around, though. On the TSA website, a blog post points out that states lack the authority to regulate federal government actions. On Monday, however, Perry issued an official proclamation imposing the "prosecution and punishment for the offense of official oppression of persons seeking access to public buildings and transportation," hoping it might make it all the way to legislation this time.If passed, the law would criminalize "enhanced pat-downs" by TSA officials throughout Texas. Touching "the anus, sexual organ, buttocks, or breast of another person, even through that person's clothing"  for the purpose of "granting access to a building or a form of transportation" would become a Class A misdemeanor, a crime that carries a fine of up to $4,000 or a year behind bars.In a statement to Reuters, TSATyranny.com founder Wesley Strackbein says, "I am grateful that the governor heard the calls of the people demanding that lawmakers stand up for the liberties of Texans."Videos of scandalous searches posted to YouTube have gone viral in recent weeks, notably one in which former Miss USA Susie Castillo speaks to a camera in tears after a horrifying ordeal at Dulles airport where she claims she was inappropriately touched. Speaking to the Today Show last month, Castillo called what TSA can and can't do a "slippery slope" and asked, "How far are we going to let this go? Are rectal exams in our future?"
You can share this story on social media: