Ten years in Afghanistan and many more to come?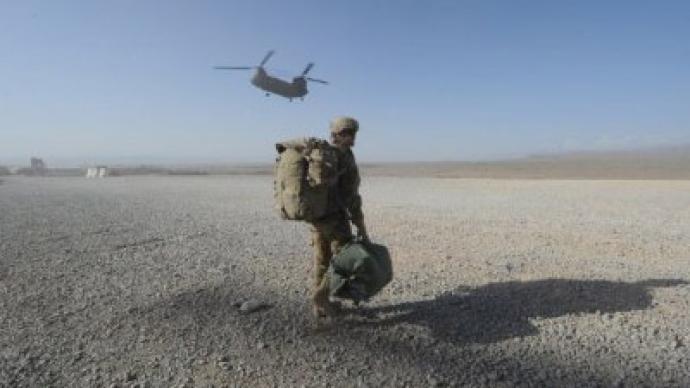 Ten years after it started, former commander of American troops in Afghanistan, Stanley McChrystal, says the United States' goals in the War on Terror are far from being accomplished.
While speaking at the Council on Foreign Relations yesterday, retired Army General McChrystal remarked to an audience that not only is the mission in Afghanistan only "a little better than" half-way done, but he admits that the military community is massively misinformed about the operation even a decade after it began."We didn't know enough and we still don't know enough," McChrystal said Thursday from Washington DC. "Most of us – me included – had a very superficial understanding of the situation and history, and we had a frighteningly simplistic view of recent history, the last 50 years."As troops still try to come to terms with why they are overseas and what to do there, the toll continues to tower. Over 2,700 American soldiers have been called in Afghanistan so far, with August of 2011 serving as the bloodiest month in the ten years since the occupation began. 66 troops were killed in August, over what it looks like former top-brass are saying they aren't even sure of.President Barack Obama has vowed to vacate American troops from Afghanistan by 2014, but as deaths continue to be reported and billions are spent on the war, the toll remains terrible on both Afghans and Americans. In addition to the roughly 300 causalities of Americans that occurred in Afghanistan this year, over 1,000 soldiers have committed suicide between 2005 and 2009. Highly controversial drone strikes by unmanned American aircraft over the Middle East and Asia have also received harsh criticism as the raids have been blamed for the casualties of many civilians.And while McChrystal says that the war is far from being finished, others that served in Afghanistan say the last ten years wasn't worth the troubles at all. A poll released this week from the Pew Research Center revealed that one-third of the military veterans surveyed said that the wars in Iraq and Afghanistan weren't worth the toll they have taken. Additionally, almost half of those quizzed responded that they have had trouble readjusting to life after wartime.As American men and women continue to cross Afghanistan with guns drawn and tanks leaving trails behind, 2014 seems all too distant — and according to McChrystal's estimation — impossible. McChrystal added yesterday that he believes the US didn't make "an effective effort" to learn the language of the people where countless troops have combated for a decade now.
You can share this story on social media: