August is deadliest month for Americans in Afghanistan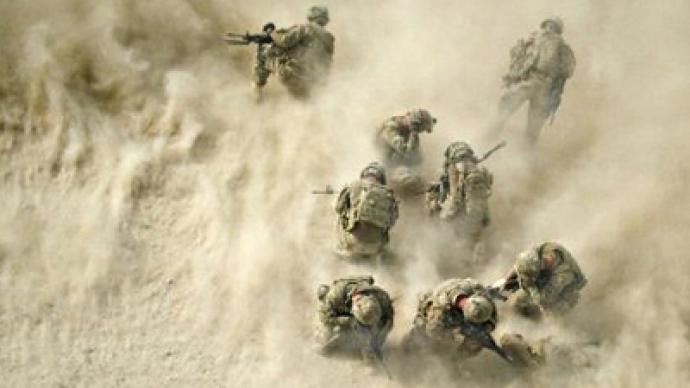 Ten years after the US began military operations in Afghanistan, August 2011 has marked the deadliest month for American troops in the decade since the war began.
The tally of American dead this month — so far — has hit a total of 66 troops. Previously the highest body count for American soldiers since the US military entered Afghanistan was 65 back in July 2010, reports The Associated Press.Nearly half of the casualties from this month came from the August 6 Chinook helicopter crash that occurred after Taliban insurgents allegedly opened first on the American craft. 30 Americans were killed in the crash, including Navy SEALs and Army Rangers. Nearly one month earlier on July 7, the United States hit a milestone by hitting the mark of 1,000 American soldiers dead in the Afghan War since only President Obama came into power in January 2009. By July 2011, two-thirds of US causalities in Afghanistan occurred under the watch of Obama. Additionally, around 1,100 servicemen committed suicide between 2005 and 2009.Meanwhile, President Obama still intends on removing 33,000 troops from Afghanistan, the same number that he dispatched early in his presidency. 10,000 soldiers are expected to come home before Christmas, with another 23,000 coming out by the summer of 2012. Even with those withdrawals, that would still leave nearly 70,000 US troops on the ground in Afghanistan by the fall of next year. Obama says he intends on having all US military out of Afghanistan by 2014.So far in 2011, at least 299 Americans have been killed in Afghanistan.
You can share this story on social media: