Teacher has to resign after taking sick student to the hospital and paying her bill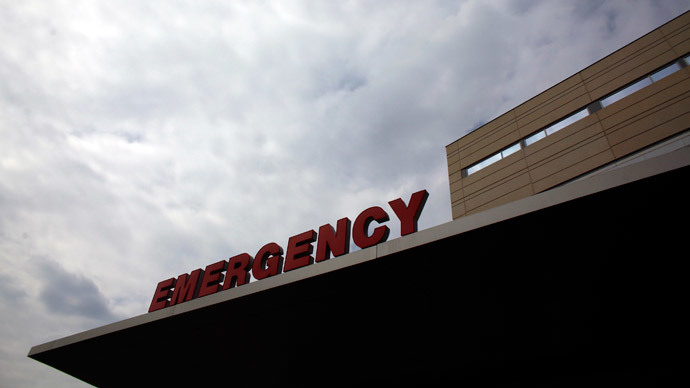 A former Red Bank, Tennessee teacher claims she was forced to resign from her position – all for taking a sick student to the doctor and paying the bill.
According to local WDEF News, 43-year-old Jennifer Mitts is an award-winning teacher who worked at Red Bank High School for eight years before the latest incident took place. She said he took a 20-year-old student to an emergency room for treatment related to a lung infection.
Mitts acknowledged she'd been warned before not to take students off school grounds, but thought this case would be different, since the student in question – a native of another country who had no parents in the United States – was legally an adult.
On March 14, however, Mitts met with the school's principal and human resource department, and claims they said she had to either resign or get fired.
"They told me that before I made up my mind, if I'm fired, I'll never work as a teacher ever again," Mitts told WDEF. "They also said if I resign I could teach in other counties, but not Hamilton County, and still be able to salvage my teaching career."
As the school sees it, Mitts' behavior was inappropriate considering prior warnings.
"It's a liability issue," said Hamilton County assistant superintendent of human resources Stacey Stewart, according to Yahoo News. "It's an issue of insubordination after doing something you were officially warned not to do and doing it again."
Last year, Mitts found herself in hot water with the school for taking a young pregnant student to the emergency room as she was suffering from a feverish temperature, pneumonia, and a kidney and bladder infection.
Still, Mitts added she was very surprised when confronted with her situation, and was told what to write in her resignation letter.
"I actually wasn't even going to be the one to take [this student] to the doctor," she said to WDEF. "Another teacher told me about the situation and said the school nurse thinks she has pneumonia, and I think we need to take her to the doctor."
For its part, the school disputes Mitts' version of events, claiming they never intended to fire the teacher or force her to resign. Instead, Stewart said Mitts turned down their preferred form of discipline: suspension.
"Instead of taking the suspension, she opted to resign and we allowed her to do so. She has mentioned being forced to waive her rights to due process and that's incorrect," Stewart said.
Since Mitts' resignation and story has come to light, an online petition asking for her to resume teaching in Hamilton County has received more than 2,000 signatures.
"Honestly if it was my child and we couldn't afford it out of pocket, I hope there would be somebody that would do that for us," local resident Ashley Gonzales said, according to Yahoo.
You can share this story on social media: