At least 1 American child is shot every hour - report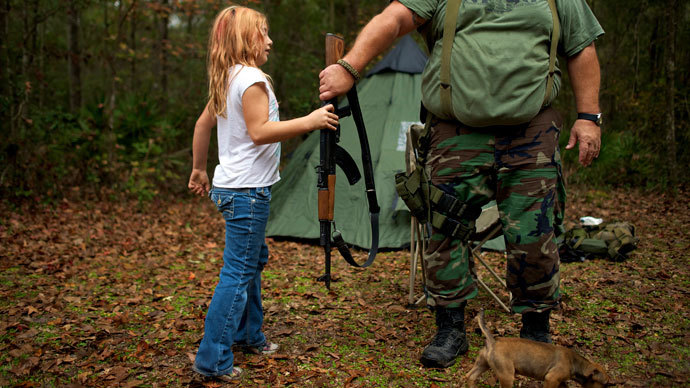 A recent research estimates over 10,000 under-18s were shot in the US in 2009 - at least one third died. While infants are mostly injured due to firearms mishaps, teenagers are most often victims of criminal armed assaults.
A study by John Leventhal MD and his team from the Yale School of Medicine, published in the journal Pediatrics, utilizes statistics from the Kids' Inpatient Database (KID), on children hospitalized in the US with gunshots in 2009, the latest statistics available.
The data is not complete, as the national database on hospitalization of minors published in 2011 covers all but six states of the US, yet still covers 96 percent of the US population.
The facts are sobering. There were 7,391 hospitalizations of children and adolescents (89 percent of them males) with gunshots in 2009 (in 2008 there were from 6,496 such hospitalizations). Of those 453 (6 percent) died in hospitals.
Though it was not the subject of research, the research also mentions that approximately additional 3,000 children die from gun injuries at the scene or were pronounced DOA on arrival at the hospital in 2009.
Overall calculations reveal over 28 kids getting shot in America on a daily basis. One third of them die.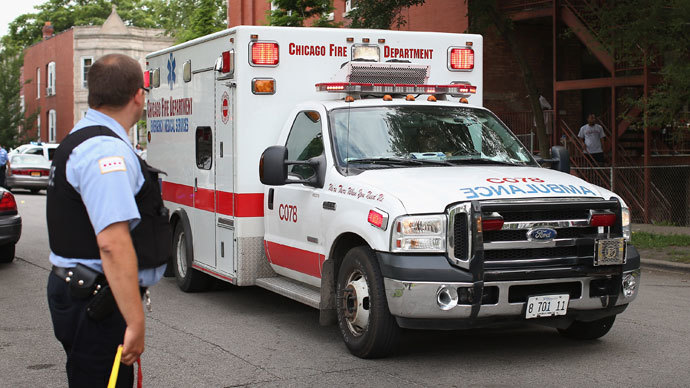 The most 'dangerous' age for underage in the US is between 15 and 19, as they made up to 84 percent or 27.94 cases per 100,000 citizens of all the children brought to the hospital with gunshot wounds.
Leventhal said youth gang violence explains at least some of these gunshot statistics.
"Some of these are school shootings, some are gang-related, some are related to fights or disagreements," he said. "They all relate to access to guns."
However, for the 400 hospitalizations of children younger than 10, the picture is markedly different: 75 percent sustained gunshot injuries accidentally.
Suicide attempts should also be noted. A total of 270 American children and adolescents in 2009 attempted to commit suicide with the use of firearms (3.7 percent of gun-related hospitalizations), a third of them died.
Of those who managed to make it to hospital, 4,559 were confirmed to have been assaulted. This is close to 62 percent, or nearly two-thirds of the accounted cases.
Leventhal recommended that "the safest home for children and teens is one without guns" and that firearms must be stored unloaded and locked away, with the ammunition locked separately.
He also called on pediatricians and other healthcare providers to play an important role in preventing firearm injuries among minors "through counseling about firearm safety, including safe storage."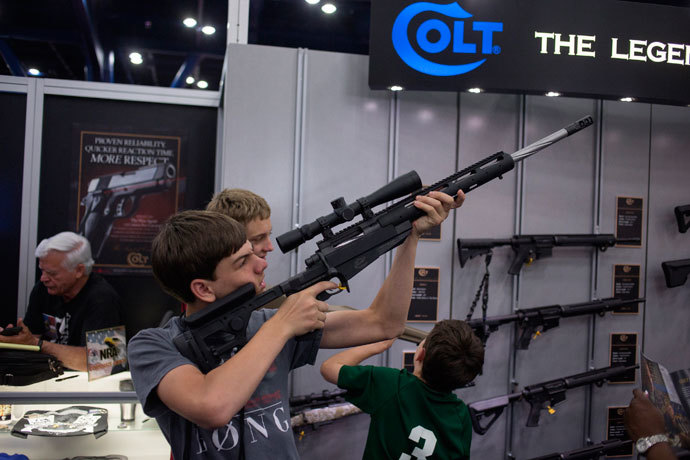 Leventhal's colleague and collaborator Robert Sege, director of the Division of Family and Child Advocacy at Boston Medical Center acknowledged that "every day 20 of our children are hospitalized for firearms injury, often suffering severe and costly injuries."
"This is a national public health problem," says Sege.
According to the research, the hospital treatment costs for underage with gunfire wounds in 2009 amounted to $147 million, while the overall cost that included ongoing care, rehabilitation, physician-related services and future productivity loss of the wounded could not be accurately calculated.
"This study reinforces what we know from the mortality data," Daniel Webster, the director of the Johns Hopkins Center for Gun Policy and Research, told NBC News. "We have an extraordinary health burden in our youth associated with firearms injuries."
Racial component cannot be brushed off
The medical database used by researchers provided them with a certain sociological component that revealed a tremendous racial gap among teenagers who suffered gunshots in 2009 – and that was also included in the report.
In proportion to share in the population of the US, black teenagers aged 15 to 19 were 13 times more likely to get under gunfire than their white contemporaries (10 times for all ages under 20). African-American children and adolescents of all ages were twice as likely to get wounded in a firearms assault (70 percent to 32 percent). Overall, black teenagers comprised 47 percent of all firearms injuries hospitalizations.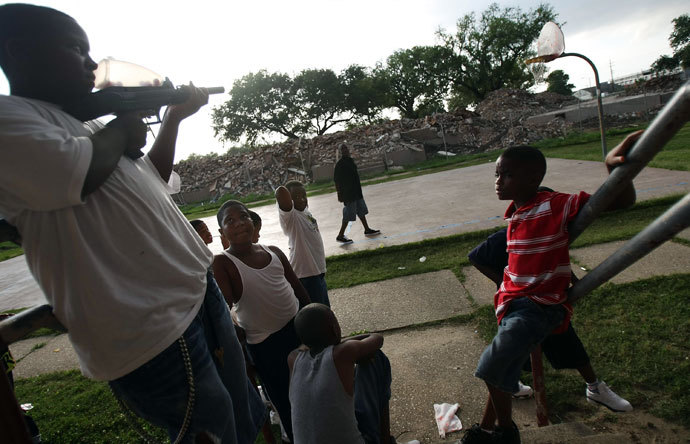 African-American girls were over six times more likely to be injured by gunfire as their white peers.
Latino children and adolescents were also hospitalized with gunshot wounds more often than white kids – three times as often.
Though researchers realized that the poverty rate among young African-Americans males is significantly higher if compared with young white males, the data explored withheld researchers from separating "the effects of poverty from the effects of race," Sege acknowledged.
After one of the most terrifying school shootings at Sandy Hook Elementary, in Newtown, Connecticut, on December 14, 2012, which claimed the lives of 20 small children and six teachers, debates on the national gun control policy have been particularly heated. Yet in 2013 there were 28 school shootings in the US.
In January 2014 there have already been at least seven school shootings throughout the United States.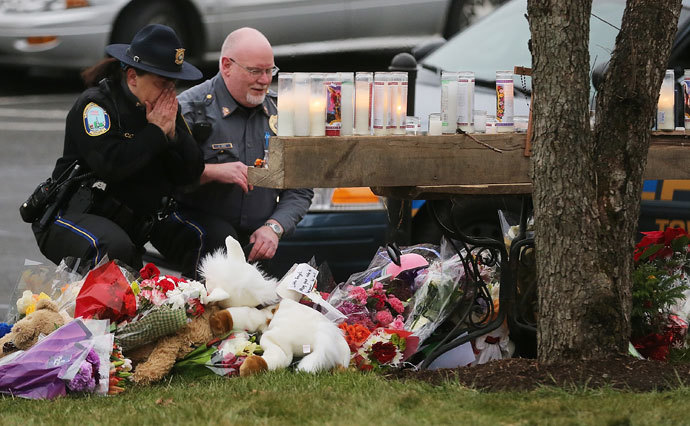 You can share this story on social media: