Kids with guns: Is America threatened by a new school shooting epidemic?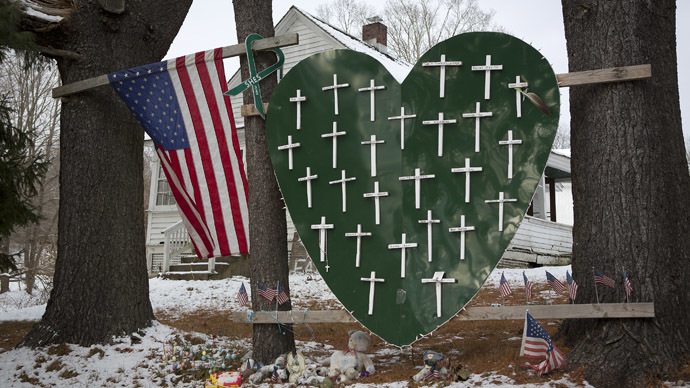 Despite pervasive security measures taken in American schools after the Sandy Hook Elementary school massacre in 2012, the threat of school shootings and gun-related incidents among students is increasingly alarming.
In January 2014, there have already been registered 11 school shooting incidents in the US, while lockdowns of campuses and classrooms happen even more often, with alerts in various educational institutions occurring on a virtually daily basis.
In 2013 there were registered 28 shooting incidents in US schools and colleges that left students wounded and dead, according to gun control advocacy organization Mayors Against Illegal Guns.
This year, in the week beginning January 20, each day was marked with a lockdown or shooting incident in a US school – including in the tragic Columbine High School in Colorado, where 12 students were killed in a 1999 shooting. On two occasions, people died. On January 25, a Saturday, a 19-year-old shotgun shooter opened fire in a shopping mall near Washington, killing two people before committing suicide. On Sunday, Jan. 26, a 16-year-old carjacker shot off a round at Pennsylvania State Police trooper conducting a check on his vehicle.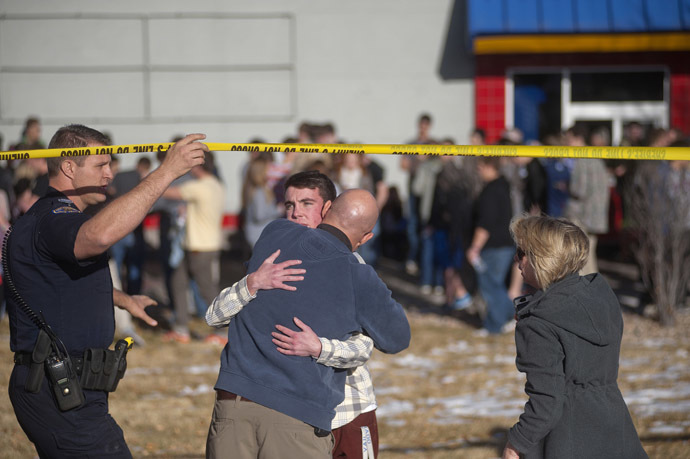 The US Congress has recently allocated $140 million to maintain safety at schools.
A whole army of trained school resource officers, about 10,000 across the US, that are currently protecting schools from violence and intruders, said Mo Canady, executive director of the National Association of School Resource Officers.
Such efforts do bring results, sometimes making schools the safest place in a community, Education Secretary Arne Duncan told reporters. This makes shootings in American schools a "societal problem, it's not a school problem," he said.
Some experts say that not much has changed in the US regarding school shootings since the 1999 Columbine shootings, despite the outrage in society at the violence.
The frequency of school shootings has remained practically the same for over a decade, with an estimated 500 school-associated violent deaths happening in the US over the last two decades, according to the executive director of the National School Safety Center, Ronald Stephens.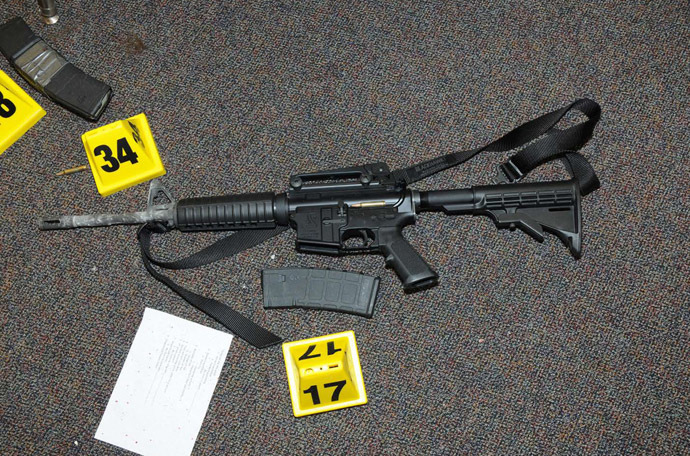 The mass murder at Sandy Hook Elementary in Newtown, Connecticut, in December 2012 horrified the nation – and looked for a while as though it would prompt tougher gun controls.
Apart from killing his mother and six teachers at Sandy Hook Elementary, the gunman, 20-year-old Adam Lanza, ruthlessly slayed 20 children aged between 5 and 10, before taking his own life.
After the Newtown massacre, nine out of 10 schools nationwide introduced enhanced security measures, such as metal detectors, fences, additional surveillance cameras and strict pass entry systems and classroom lockdown practices.
Easy access to guns in families and devaluation of sanctity of human life exposed in many American movies and shooter video games are named among the major reasons for armed violence in the US, by domestic and foreign experts alike.
However, pro-gun advocates point out that shooters often choose "gun-free zones" such as schools and colleges, because they can do untrammelled damage there without being threatened by a possible counterattack.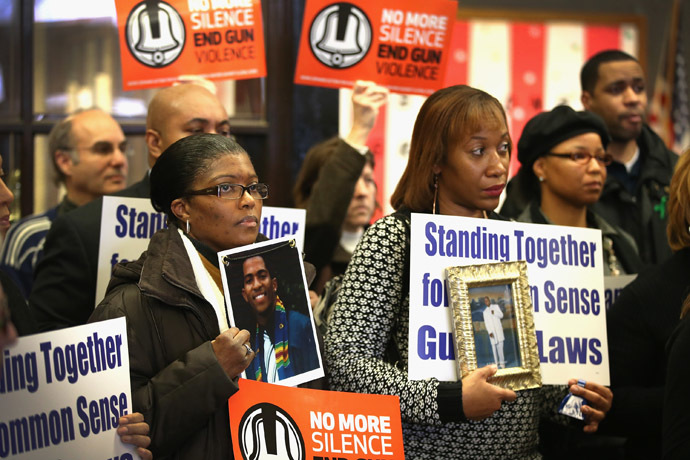 The young people that bring arms to educational institutions consistently are "males confronting hopelessness," former school principal Bill Bond told AP. Bond's former school, Heath High in West Paducah, was in 1997 the scene of a mass shooting where a 14-year-old fired on a prayer group of senior female students, killing three and wounding five.
Some youth develop mental health problems, being unable to fit into the social environment for personal reasons.
"You see troubled young men who are desperate and they strike out and they don't see that they have any hope," Bond said, adding that little has changed since the Heath High tragedy he witnessed.
The problem of school shootings is not likely to vanish anytime soon, because "schools are still part of American society and American society is violent," said Bond, who is currently employed as a safe schools specialist with the National Association of Secondary School Principals.
You can share this story on social media: