Texas man arrested and jailed for overdue library book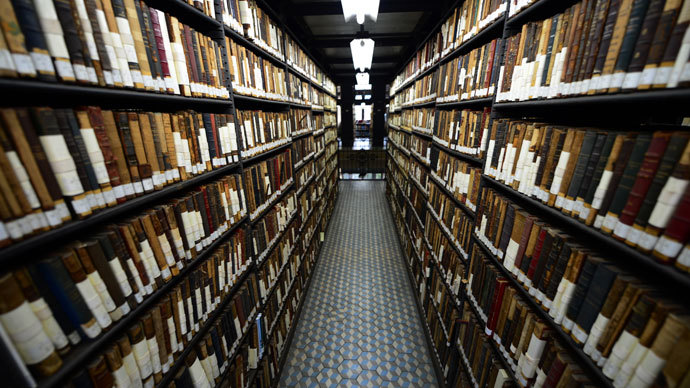 Failing to return a library book often results in a fine, but it landed one Texas man behind bars.
On Wednesday, Jory Enck was booked into jail, and later released, because he had failed to return an overdue book to the Copperas Cove city library. He has had a GED study guide checked out since 2010.
According to a controversial city ordinance, residents who fail to respond to calls or emails concerning overdue library materials for more than 90 days are reported to the municipal court, which can then issue an arrest warrant.
As the local KWTX-TV notes, if law enforcement encounters an individual with an overdue material warrant on their record, he or she can be arrested and booked into jail. Typically, people are then released the same day on a $200 bond.
The city ordinance isn't very popular, but Municipal Court Judge Bill Price said the bill was originally passed to save money, and that many residents could see both sides of the issue.

"The reason they passed it was that they were spending a tremendous amount of money replacing these materials that people just didn't return," Price said, according to Yahoo News.
"Universal hatred," he added regarding perception of the law. "Nobody wants to get arrested over a library book. The other side of that is people that go to our library and can't have these materials, they're put out too."
This is the second Texas arrest that's made the headlines this month, following a report concerning a Richland Hills woman who was arrested, strip-searched, and jailed because she failed to pay a traffic ticket on time.
When it comes to overdue library books, though, Texas hasn't been the only state to make waves. In 2011, police arrested an Iowa man for failing to return roughly $700 worth of loaned materials.
In 2012, four-year-old Pennsylvania girl Katelyn Jageman was questioned by police about why she had not returned her books to the library. She wasn't jailed, but her mother had to pay an $81 fine.
That same year, a five-year-old girl in Massachusetts broke down and cried after being approached by police concerning her overdue books.
In this most recent case, Enck declined to comment on the incident, though the GED study guide in question did show up at the local library the day after his arrest.
You can share this story on social media: