Texas woman strip-searched and put to jail for overdue ticket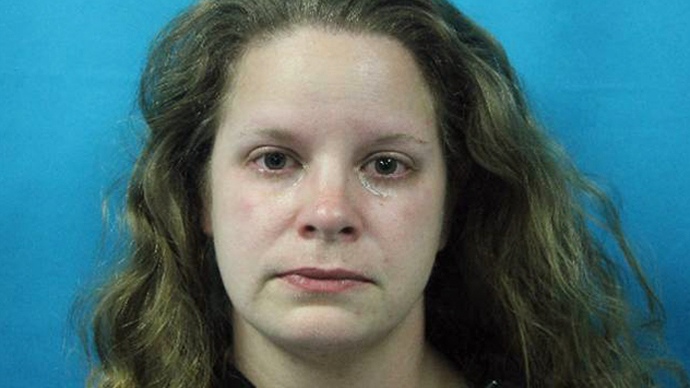 A Richland Hills, TX woman was arrested, forced to strip down for a search, and jailed because she failed to pay a traffic ticket on time.
In August, Sarah Boaz was cited for running a stop sign, only to lose the ticket shortly afterwards. Two months later, the Richland Hills City Marshal was waiting for her at home with handcuffs.
Boaz acknowledged that it was wrong for her to wait so long to pay the ticket, but expressed frustration over what happened next: She was cuffed by the marshal, taken to jail, and told to remove her clothing for a search by a female police officer.
According to the local CBS 11 News station, Boaz recalled the officer saying, "'I'm going to need you to undress. I'm going to need you to stand against the wall. Please don't step in front of this white box, or I'll take that'… aggressive toward me."
As the article points out, a statement by the Richland Hills Police Department to CBS 11 News explained that stripping down individuals brought to jail was standard procedure, and that it does not consider the practice a strip search.
"She was given a dress out," the statement read. "Before they go into the cell they are taken by a detention officer of the same sex to a private room with no cameras. They have to remove all clothing and they are given a jumpsuit. The officer searches their clothes, at no time does the officer touch them."
Local court officials also said that Boaz was sent two separate reminders to pay her traffic fine. Boaz claims she never received either notification.
As for being jailed due to an overdue traffic ticket, local Attorney Jason Smith said it's not necessary in these kinds of situations.
"The constitution doesn't keep the government or government officials from using common sense. Unfortunately, some police officers, some governments get overly aggressive because they want that ticket revenue."
Boaz spent two hours in jail before her family bailed her out. It remains to be seen whether she will attempt to take any legal action against law enforcement concerning the situation.

You can share this story on social media: