​White House: No amnesty for Snowden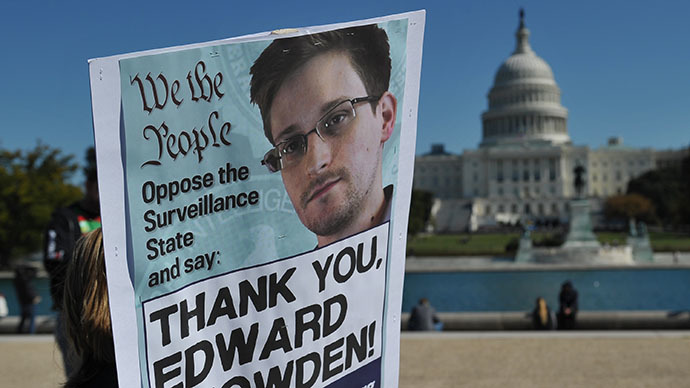 ​The White House said on Monday that it does not support amnesty for NSA leaker Edward Snowden. The comment comes after the head of an agency investigative unit probing the leaks suggested that amnesty was worth considering.
During a Sunday interview with CBS' '60 Minutes,' Richard Ledgett - leader of a National Security Agency task force reviewing the unauthorized disclosures by Snowden - said it could be warranted to offer the former NSA contractor amnesty if he promised to not participate in any future leaks.
"My personal view is, yes, it's worth having a conversation about," Ledgett said. "I would need assurances that the remainder of the data could be secured, and my bar for those assurances would be very high. It would be more than just an assertion on his part."
But the White House made clear that its position has not changed when it comes to Snowden - who is currently living in Russia under temporary political asylum after handing over tens of thousands of classified documents on the NSA's global surveillance apparatus to journalists earlier this year.
"Mr. Snowden is accused of leaking classified information and faces felony charges here in the United States," said Caitlin Hayden, spokesperson for the National Security Council. "He should be returned to the US as soon as possible, where he will be accorded full due process and protections."
Snowden faces the punitive Espionage Act for the leaks, which began in early June with the revelation that the NSA collects troves of Americans' telephony metadata. The program is overseen by the Foreign Intelligence Surveillance Act court, which has repeatedly reauthorized the bulk collection.
After the White House's amnesty comments, though, a US District Court judge found Monday that the metadata collection may violate unreasonable searches and seizures protections vested in the Fourth Amendment. Judge Richard Leon also said the US Department of Justice has failed to show how the bulk sweep of metadata has helped interrupt any terror attacks.
"I cannot imagine a more 'indiscriminate' and 'arbitrary invasion' than this systematic and high-tech collection and retention of personal data on virtually every single citizen for purposes of querying it and analyzing it without judicial approval," wrote Leon.
Despite the charged opinion, the preliminary injunction order by Leon that bars the NSA from collecting data from plaintiffs in the case has been stayed for now. The program will stay intact while the US government appeals the decision.
You can share this story on social media: