Army vet alleged shooter in Sikh temple attack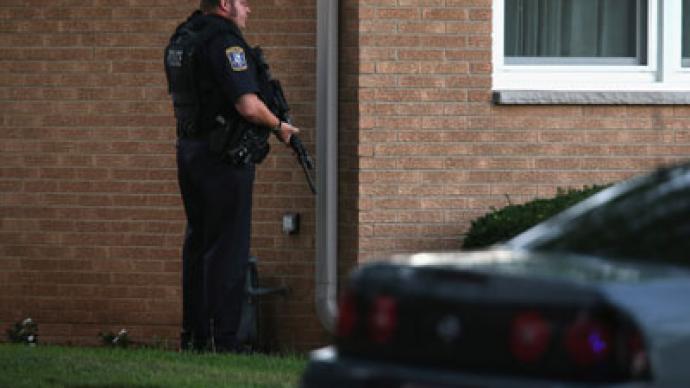 The alleged shooter behind Sunday's killing of six people at a Sikh Temple in Wisconsin has been identified as a former soldier and psy-ops specialist in the US Army.
According to sources within the US military, suspect Wade Michael Page served in the army for six years before receiving a less-than-honorable discharge.Page's time in the military began in 1992, when he served as a repairman for the Hawk missile system. Later he moved from this job to become an Army Psychological Operations specialist, AP reports.Such a position indicates that Page would have trained to host public meetings in conflict zones between locals and US forces, and was probably versed in tactics like leaflet campaigns or communication by loudspeaker with enemy soldiers. However, Pentagon spokesman George Wright insists Page has never been deployed overseas.The news raises questions over whether the US military adequately examines the mental health of its soldiers, who are often equipped with powerful weapons and sent into volatile areas.The 40-year-old opened fire in the temple's parking lot around 10:30 am, according to witnesses. He then entered the building and continued his rampage. Page allegedly killed four victims inside the temple, and shot two others outside the place of worship. He was then killed during a shootout with police officers.The FBI says there is no reason to believe anyone other than Page was involved in the shooting. The investigation is still in its early stages, and the gunman's motive has yet to be determined, FBI Special Agent in Charge Teresa Carlson said.Local police have called the attack an act of domestic terrorism, but other sources say the shooting may have been a hate crime, CBS News reported.
You can share this story on social media: