Sheriff: Get your heroin from trusted sources, make sure it's not krokodil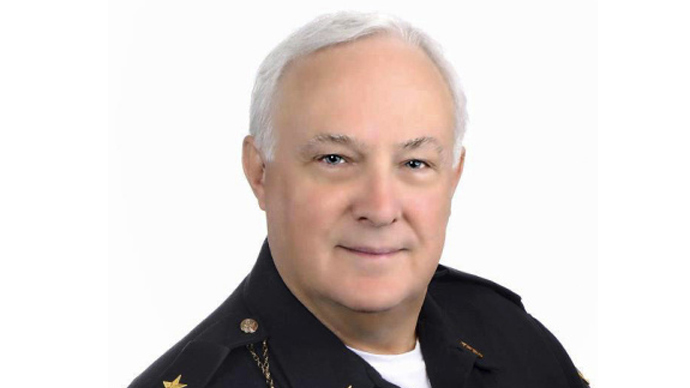 The arrival of the dangerous drug krokodil has one Ohio sheriff making offers and giving advice he would've never dreamed of doing before.
After authorities confirmed that one local Athens County, Ohio woman had injected herself with the highly addictive and deadly synthetic drug, Sheriff Pat Kelly became so worried about the substance spreading he made an unusual offer: Anyone who turns it into his office will not be charged with a crime.
"We don't want them selling this drug to anyone else," Kelly said to the Columbus Dispatch. "We want to get the stuff and get it tested. We are interested in helping the addict."
According to Kelly, the woman in question bought the drug in Columbus thinking that it was heroin. After she used it, however, she became alarmed when the skin near the injection point on her arm became discolored and turned scaly like a reptile's.
The sheriff didn't stop at simply imploring people to turn krokodil into his office, though. In his concern over the well-being of potential addicts, Kelly even recommended making sure that when someone buys heroin, they are buying the right stuff.
"I'm hoping they won't use heroin it all, but I'm not that naïve," said Kelly to WBNS-TV. "I know that they're going to so, to say, 'Get your heroin from a trusted source,' sounds ridiculous coming from a sheriff. But I'm saying go to a source, if you're going to have to get your fix, you don't want to get ahold of krokodil."
Originally developed in Russia, krokodil is a heroin-like substitute that's made by mixing codeine tablets with a variety of other substances, including gasoline, paint thinner, kitchen and bathroom cleaner, and hydrochloric acid. It is extremely addictive, and, in addition to producing scaly skin, it destroys blood vessels and causes flesh to rot off the bone. Krokodil also causes permanent brain damage and damages internal organs and tissue throughout the body.
Although this is the first reported case of krokodil use in Athens County, it's not the first in the United States, or in Ohio for that matter. Earlier this month, the Columbus Division of Fire told WBNS that a man in the city had injected himself with the drug and had the typical symptoms. Other cases, meanwhile, have been reported in Arizona, Illinois, and Oklahoma.
Despite these reports, the Drug Enforcement Administration has yet to conclude that krokodil is available in the United States. According to the Huffington Post, the DEA would have to find the drug in production or detect the presence of the drug's active ingredient in a sample.
You can share this story on social media: