Video evidence prompts questions after man dies in jail for misdemeanor pot possession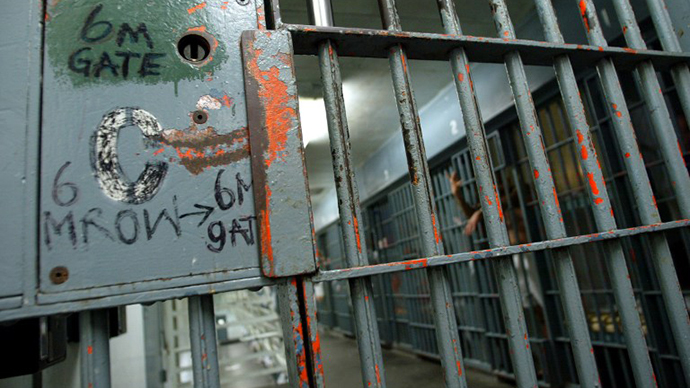 Almost 18 months after a Washington man who turned himself in to police for a misdemeanor drug charge died in custody new video footage has surfaced that appears to contradict the authorities' claim that his death could have been avoided.
Michael Saffioti died in jail Snohomish County, Washington on the morning of July 3, 2012. He had turned himself into police the day before after missing a court date on misdemeanor charges for pot possession.  A lawsuit filed by his family last month claims that Saffioti was denied adequate and timely medical care, leading to his death. 
Saffioti was severely allergic to dairy and, on a new video made public this week, is shown speaking with a guard with a tray of food in his hands. The 23-year-old is then shown taking a few bites of oatmeal. The video, hosted by the local news, can be found at KIROTV.com. 
Within a few minutes he is back at the guard's desk breathing through his inhaler. The legal claim says he asked for a nurse only to be sent back to his cell. Over the next half hour inmates can been seen looking into Saffioti's cell as he jumped up and down. 
A guard found the young man unconscious in his cell 35 minutes after he ate the oatmeal. Saffioti was pulled from the cell as nurses arrived to perform CPR. Firefighters then arrived and rushed him to the hospital, where he was pronounced dead approximately a half hour later. 
Cheryl Snow, the attorney representing Saffioti's mother Cheryl, said this was not Michael's first trip to county lockup and the staff certainly had his medical records on file. The complaint, which is seeking damages totaling $10 million, said Michael's health problems were so well known in the jail that he was dubbed "Bubble Boy" on a previous visit. 
"Our theory is that they absolutely knew about Michael's medical needs," she told KIRO-TV in Washington. "We know that he asked questions and made inquiries and he was assured the oatmeal in the food was safe for eating. The video shows Michael clearly made his needs apparent, that his needs were ignored. Once he suffered distress he was further ignored."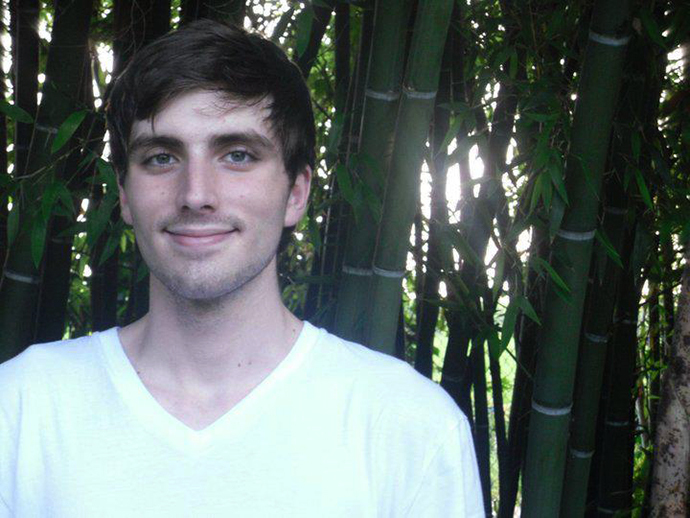 Snohomish County officials have fought hard to keep the video under wraps, first denying to Michael's mother that any recording existed. A records supervisor employed by the jail said they only keep recordings for 60 days. When the Saffioti family learned that was untrue, officials only turned over non-incriminating still photos of the incident. 
When pressed again, the jail supervisor admitted they were in possession of the footage and it would be sent in the mail. It never arrived, at which point a paralegal was sent to bring the video to the family but that copy only showed the 41 minutes following Michael's collapse. The complete footage was only given to the family last month after they filed a lawsuit against the county. 
"We are reviewing the allegations in the complaint and we're working with the department of correction and the sheriff's office to determine what responses they have made to the records request," chief civil deputy prosecutor Jason Cummings told the Herald of Everett, Washington. 
Saffioti is the eighth person to die at the jail since 2010, with another $10 million wrongful death claim filed in March of this year on behalf of a 27-year-old woman whose family claims was denied proper medical care. 
Whether Michael should have been arrested at all was another point in the ongoing conversation about his death. Just months after his death voters in Washington made it one of the first states to legalize the recreational use of marijuana. Yet, despite the existing law at the time, Rose Saffioti knew her son's drug use was directly related to his health problems. 
"Ultimately, he found and thought he was better functioning using marijuana," she told Seattle Weekly. "I wanted Michael held accountable for his legal issues and I insisted on it. But I didn't want him to die."
You can share this story on social media: