New Jersey to pay $425k to disabled man beaten by police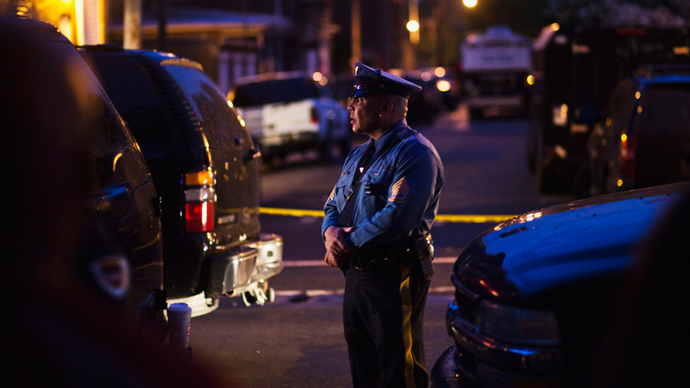 The New Jersey Attorney General's Office will pay $425,000 to a mentally disabled man that was severely beaten by police in a traffic stop that occurred four years ago.
James Bayliss of Hackettstown, N.J., who was 21 at the time of the incident, was victimized on an early morning in May 2009. State police had spent all night searching for two burglary suspects in Warren County and stopped the car that Bayliss was riding in. The 21-year-old was forced to step outside so police could search his car.
The New Jersey Star-Ledger last year published a story and video of the incident, which was recorded by the trooper's dashboard camera. The video shows Staff Sgt. Richard Wambold Jr. frisking the mentally disabled man, throwing him to the ground and punching him repeatedly in the face.
An eyewitness testified that the two troopers, identified as Wambold and Trooper Keith Juckett, dragged the limp and handcuffed man toward their patrol car and smashed his head against a tire. The witness said the actions of the police "disgusted" her.
Wambold defended the troopers' actions, writing in the police report that Bayliss provoked a forceful response by failing to follow instructions, hiding his hands while seated in the car, and staring "menacingly" at the troopers. Wambold also insisted that he smelled alcohol in the car and that Bayliss tried to head-butt him.
After The Star-Ledger made plans to publicize the video last year – more than three years after the incident occurred – New Jersey state police confessed that the troopers had used unreasonable force. The police department prohibited the troopers from speaking with the media.
"If it wasn't for The Star-Ledger writing a story, this would have been washed under the carpet and nothing would have happened," James Bayliss, the victim's father, later told the paper.
Bayliss was left with a permanent mental disability after he was involved in a car accident in 2005. Timothy Snyder, the friend who was driving the car during the 2009 incident, told the trooper about Bayliss' condition before he was beaten. Still, police mistook his mental illness for defiance, and charged him for resisting arrest. The case was later dismissed, and an internal investigation published around the time that The Star-Ledger published the video concluded that the beating violated use-of-force rules.
Now the young man is receiving $425,000 compensation from the State Attorney General's Office.
"It just goes to show, with perseverance David can still slay Goliath," John Bayliss, the victim's father, told the Star-Ledger.
"At the end of the day, my son is very happy," he told Patch. "We won, and the most important thins is that [James] has some closure."
You can share this story on social media: