Jurors hear sex tape in polygamist preacher case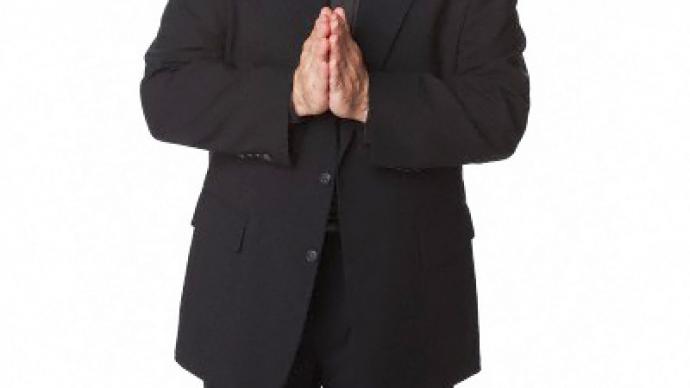 A Texas jury convicted polygamist sect leader Warren Jeffs of child sexual assault on Thursday. Now he may face life in prison.
Jurors in the sex-crime case against polygamist preacher Warren Jeffs were brought to tears as prosecutors played an audio recording of the Fundamentalist Church of Jesus Christ of Latter Day Saints allegedly engaging in intercourse with children.Before attorneys ended their prosecution yesterday, they pushed play on a 21-minute tape in which Jeffs can be heard panting heavily while instructing a 12-year-old girl how to act while engaging in a "heavenly session" with the victim.Jurors held their heads down and wiped tears from their eyes while the recording revealed Jeffs, facing sexual assault charges against two minors, instructing one adolescent that she "shall learn the powers of the spirit of God as a heavenly wife should." Jeffs attests that his religion permits polygamy, even with youths, and that a governmental witchhunt is trying to demolish his First Amendment freedom of religion.Elsewhere in the tape Jeffs tells the girl that she needs to know how to be sexual excited so she'd be read for when he needs her "comfort." Adds Jeff, "This is your mission. This is how you abide the law.""You will be able to come into the heavenly session … and see heavenly visions, the angels, this shall make to come to know God in his power and feel his presence," adds Jeffs.Between diatribes of religiously-fueled sexual instruction, Jeffs orders the young victim to take off her clothes "right now" and instructs her to ignore the pain, since participating in a sex act with him would get her into heaven. The FLDS Church believes that a living prophet exists as the voice of God; Jeffs has been the leader of the church since the passing of the former figurehead, his father, despite being behind bars.The tape played before the courtroom contained the voices of a trio of women engaging in sexual activity with Jeffs, including his 12-year-old "wife." Before the tape concludes, Jeffs says, "Behold father these three ladies, innocent and pure. We thank you for these gifts and join in a prayer of oneness."Jeffs then says, "in the name of Jesus Christ, Amen," to which the three females respond, "Amen."Authorities first obtained the recording when they apprehended Jeffs in 2006. The tape was found inside his car at the time. When the prosecution retired upon the completion of the tape, Jeffs took center stage, representing himself, and questioning a single witness for four hours. Jurors were reportedly looking impatient with Jeffs while he went on for hours, questioning a fellow JLDS Church member on Mormon scripture. "I don't believe the pursuit of your defense should be trying to lecture or teach the jury about your religion," remarked Judge Barbara Walther.Jeffs has tried to get Ms. Walthers to step down from the case several times so far. Earlier this week he told her that God had given her polio as a sign for her to stop the trial. On Thursday jurors found Jeffs guilty of sexually assaulting two girls, ages 12 and 15. Now he may face life in prison.
You can share this story on social media: