Polygamist leader fights sex abuse case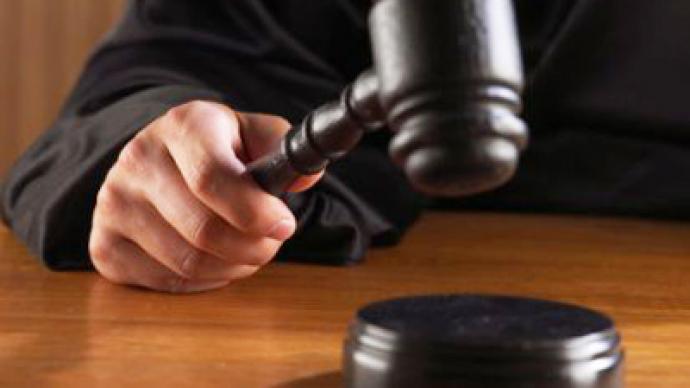 A whole lot of wives and a whole lot of trouble. Nonetheless, polygamist religious leader Warren Jeffs thinks he can take care of his own affairs and has dismissed the attorneys that had been representing him during his sexual assault trial.
Jeffs is facing a life behind bars for allegedly sexually assaulting two young girls. An anonymous tip off in 2008 led to a raid on a Texas compound belonging to the president of the Fundamentalist Church of Jesus Christ of Latter Day Saints (FLDS Church). Despite looking at a lifetime in prison, Jeffs, 55, told a San Angelo, Texas courtroom today that he put a lot of thought into his decision before deciding to represent himself. "The condition of my present defense is such that I cannot use them. They, not having all needed understanding for my defense, which wants for representation by one who knows and understands the facts of these truths," said Jeffs.The Associated Press reports that, repeatedly, Jeff pleaded that he needed a "pure defense.""My release of counsel has been with great thought," Jeffs said, reports CNN. "I stand before the court presenting this need for true justice to be served."
In the case against Jeffs, authorities say some of the older men at the Texas compound, including the president, participated in forced marriages with underage girls. Child protection officials said they saw a "pervasive pattern" of sexual abuse and 400 children were removed from the ranch. The Supreme Court in the Lonestar State said that authorities had no right to remove the children, however, and many were returned to their families. Seven other sect members have been prosecuted on charges against the children so far, garnering prison terms of anywhere from six to 75 years.Jeffs' trial has been delayed six months already, as the FLDS Church president has gone through seven attorneys so far. His last attorney, Deric Walpole, said recently that Jeffs' defense would rely on an infringement of the First Amendment, saying "my client's right to practice religion as he sees fit is in jeopardy."Earlier representation for Jeffs asked the court to suppress evidence relating to the 2008 raid a the Yearning for Zion ranch, but Judge Barbara Walther said refusing materials would be "the equivalent of 1.7 billion pages of evidence" being ignored.The Fundamentalist Church of Jesus Christ of Latter Day Saints is not affiliated with the official Mormon church, but do hold onto the beliefs practiced by the original Latter-day Saints from the 1800s. Unlike modern Mormons, the FLDS Church does actively practice polygamy and has more than 10,000 members across the country.
You can share this story on social media: