Shocker! US athlete suspended for having sex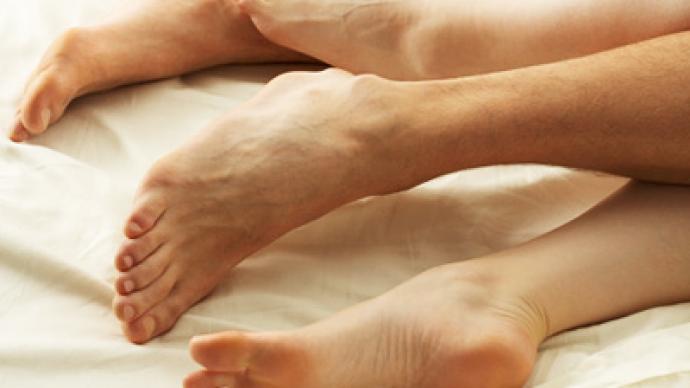 Premarital sex has killed Brandon Davies' dream season at Brigham Young University, the player for the Mormon school broke an honor code which prohibits sex outside of marriage.
At one school the possibility of a national championship title is less important than religious principles. Sacrificing one of the teams greatest players in the name of honor, BYU may have ended its changes at success in March Madness. Previously, BYU was seen as possibly the No. 1 team in the National Collegiate Athletic Association (NCAA) tournament. Without Davis however that has changed.Davies was the team's star forward. He recently admitted to having sex with his girlfriend, a direct violation of the schools honor code. The code prohibits premarital sex, coffee, and a number of other items considered normal at most institutions. BYU's Honor Code includes:Be honest Live a chaste and virtuous life Obey the law and all campus policies Use clean language Respect others Abstain from alcoholic beverages, tobacco, tea, coffee, and substance abuse Participate regularly in church services Observe the Dress and Grooming Standards Encourage others in their commitment to comply with the Honor CodeBYU is owned by the Church of Jesus Christ of Latter-Day Saints and is regarded in the United States as highly conservative. School officials said it is not a matter of chastity alone, but a matter of rules, rules which include the prohibition of premarital sex. However, the recent dismissal of Davis and increased public knowledge of these rules has left many basketball fans shocked. Many have begun to question the cultural disconnect on views on sex between BYU, other schools and throughout the US and other nations. Davis didn't plagiarize any term papers, nor did he commit any felonies. He broke no other laws or impeded the work of others. By any stretch of the imagination, he did not violate any rules that might see him suspended from other teams in the US – leaving many fans confused and some quite angry. The idea of a sex-less abstinent college campus is quite unique to BYU and its sister schools in Idaho and Hawaii. Typical college campuses elsewhere are rampant with sex, alcohol, tobacco, and even coffee. The school however defends their code and the suspension, saying the students who come to BYU do so to live by the code and understand its religious importance. While the rest of the world understands the need for rules, they are in many cases flabbergasted by the cultural disconnect on display following this incident.
You can share this story on social media: