Russian math prophet forecast economic crisis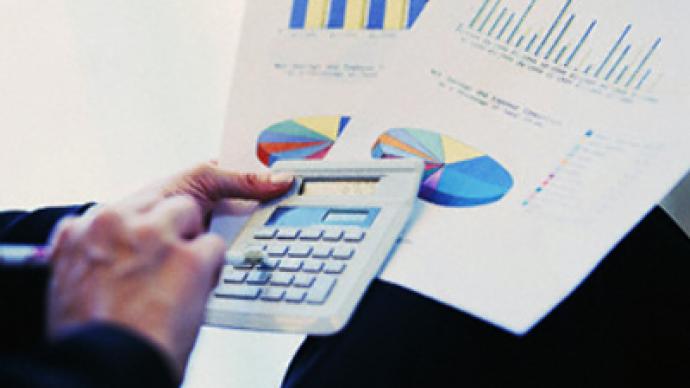 A Russian mathematician claims he had predicted the world economic crisis back at the beginning of 2008.
Viktor Maslov said in an interview to Rossiyskaya Gazeta that back then he understood that the US economy had passed the point of no return.
He explained that it was a 'phase change' – when a situation is getting worse, not in a normal flowing manner, but in the form of an avalanche.
Viktor Maslov is a Full Member (Academician) of the Russian Academy of Sciences, laureate of the Lenin Prize, the Demidov Prize and State Prizes. He solved a number of paramount tasks including calculating the right size for the Chernobyl reactor's protective sarcophagus.
Maslov's mathematical methods earlier helped him predict the collapse of the USSR and the Russian 1998 economic default.
Maslov explained this term using an example from the famous Russian novel 'The Master and Margarita' when Satan was scattering money onto the crowd. Using a formula one can calculate how many people must be there so that everyone got a banknote.
The mathematician counted the critical sum of debt for America in the same way.
After that he understood that the figure was already much bigger, he took measures. Maslov sold his flat and holiday house in advance, and sent money to his children who live abroad together with advice on how to handle the current crisis.
Maslov said Barack Obama shouldn't save Wall Street, but instead must help the 'upcountry banks' which serve the people.
The Russian mathematician advised the American president to introduce the bank sphere regulation by the state. He said the calculation of 'critical figures' for different kinds of debt could also be very useful.
As for Russia, Maslov says he can't calculate similar data concerning the Russian economy as its 'shadow sector' is too large and that won't let him get the objective picture.
You can share this story on social media: