"Russia won't bargain Abkhazia for North Cyprus" – Lavrov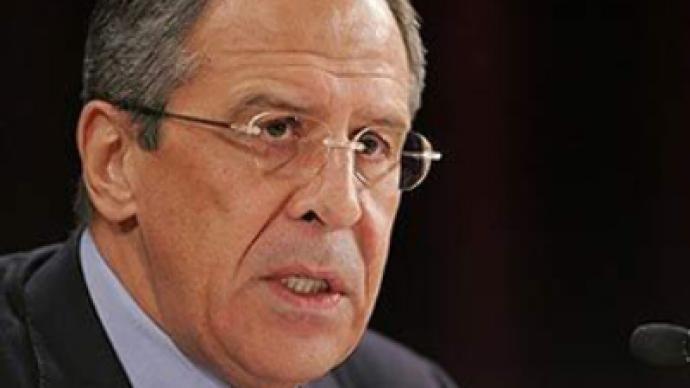 Russia will not enter a deal implying the recognition of Northern Cyprus in exchange for Turkey's recognition of Abkhazia says Russian Foreign Minister Sergey Lavrov.
"We are not inclined to enter any deals following 'scratch my back and I'll scratch yours' logic. These are two absolutely different stories. These are different situations from the historical, moral and humanitarian points of view. Any bargaining is out of the question here," Sergey Lavrov said.
"Each situation should be considered in its historical context," he added.
The Foreign Minister was at the Abkhaz State University in Sukhum during his two-day official visit to the Republic, which began on Friday.
Lavrov held talks with Abkhazia's president, Sergey Bagapsh, and the Republic's foreign minister, Sergey Shamba, on Friday evening. The signing of an agreement to allow visa-exempt entry to Abkhazia for Russians and vice versa topped the agenda. Insuring security in the area was also a significant issue.
"I state firmly that a deal between Georgia and Abkhazia on the non-use of force is necessary because it was not Russia that attacked, but Georgia that attacked Tskhinval," Lavrov said during a visit to Abkhazia.
Russia recognized the independence of South Ossetia and Abkhazia following Georgia's attack on South Ossetia back in August 2008.
Since then Nicaragua and Venezuela have followed Russia's move and established diplomatic relations with the two newborn states.
Lavrov answers Hillary
Lavrov also commented on Hillary Clinton's statement that the US will never recognize Abkhazia and South Ossetia, and will do everything from preventing other states in recognizing the republics.
The minister said Russia never persuaded anybody to recognize Abkhazia and South Ossetia and that "life itself would show how to act in this situation."
"But if our partners in the US will intend to oppose recognition of Abkhazia and South Ossetia by other states we will respond in turn. We will oppose the attempts to impose somebody else's opinion on sovereign states which deprive them of their right to make decisions," Sergey Lavrov said.
"Such attempts contradict with what president Obama said at the UN General Assembly in that one cannot dominate over the others," he added.
You can share this story on social media: