Deadly meningitis outbreak leads to legal battles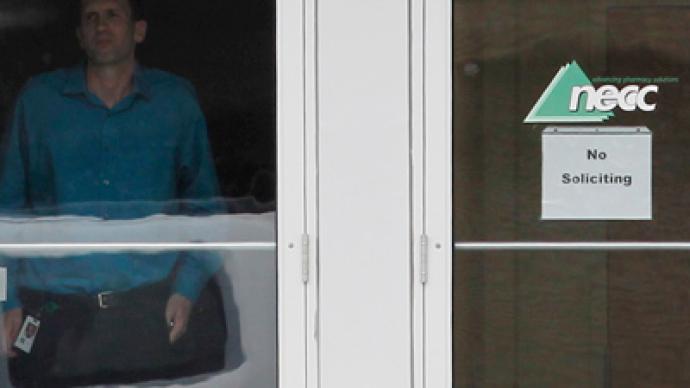 A woman who may be infected with the deadly meningitis that has so far sickened 170 people has filed a lawsuit against the pharmacy that made the tainted steroid shot she received.
The woman, Minnesota resident Babe Puro, is among 14,000 patients who was administered a potentially tainted steroid injection to relieve back pain. She received the injection September 17 at a clinic in Shakopee. The lawsuit, filed Thursday in a Minnesota federal court, is the first filed against the New England Compounding Center (NECC) since the start of the meningitis outbreak."After receiving the injections plaintiff suffered headaches and nausea for approximately a week," the lawsuit states. It also calls the steroid shot "fungus contaminated" and "dangerous and unfit for use."The woman underwent a spinal tap to test for the illness over the weekend, but doctors had not yet concluded whether or not the woman has acquired meningitis.The lawsuit seeks compensation for damages from the company for both Puno's injuries, as well as others who suffered after receiving the tainted medication in Minnesota."People have to be proactive and take care of themselves," Puro's attorney Jeff Montpeti, told the Associated Press. "Before these death toll numbers go any higher, people need to get checked."To date, 185 people have contracted the fungus and 14 have died. Tennessee has seen the most cases, with 50 infections and six deaths. In one week, the case count has surged from 35 to 185, since symptoms take several weeks to appear after exposure to the fungus.Senator Richard Blumenthal has publicly demanded a criminal probe of the NECC, which has recalled the steroids and suspended its operating license.Compounding pharmacies have also come under increased scrutiny. Compounders use drug ingredients to mix medications themselves. The custom drug mixes are often cheaper than prepackaged versions – but come with higher risks of being tainted by bacteria like meningitis. The Food and Drug Administration (FDA) has no control over compounding pharmacies.Over the past 11 years, the FDA has sent about 40 warning letters to such pharmacies for sanitary violations and for inadequate efforts in preventing the sale of dangerous of ineffective drugs, USA TODAY reported.Of 14,000 at risk of meningitis, medical practitioners are still trying to reach about 2,000 of them, Reuters reported."We are not out of the woods yet," Dr. Todd Weber, manager of the Center for Disease Control response to the outbreak, said Thursday in a briefing.Symptoms can appear as long as 42 days after exposure to the disease, leaving plenty of time for those injected with the tainted steroid in September to still acquire symptoms.