NYPD agent provocateur reveals spying on Muslims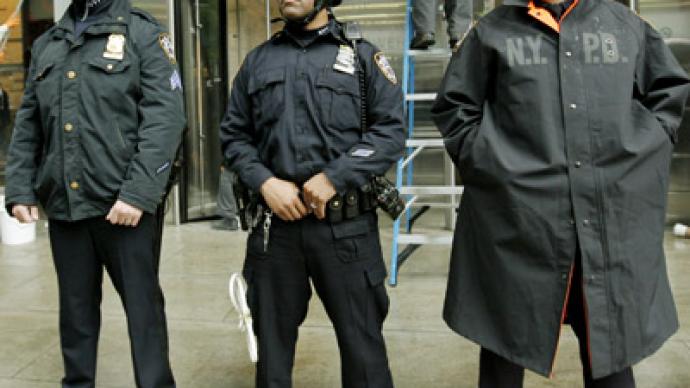 A 19-year-old American of Bengali descent says he was ordered by New York police to work undercover "creating" and capturing terrorist suspects by befriending Muslims and discussing jihad with them – actions he now considers unconstitutional.
Shamiur Rahman told the Associated Press that in exchange for being an undercover informant, the New York Police Department (NYPD) would pay him $1,000 a month and forget about a case of marijuana possession that he would have otherwise been charged for.
The teenager worked for the police by studying Islam, surveilling mosques and Islamic study groups, and talking to Muslims – all while secretly taking pictures and recording conversations. Rahman told reporters he was an NYPD "mosque crawler," spying on local imams and documenting those who attend sermons by taking pictures of sign-in sheets.
"We need you to pretend to be one of them," Rahman said the police told him. "It's street theater."
Police encouraged the young man to discuss terrorism, jihad and revolution with Muslims he encountered and document their reactions. Rahman said he spied on "everything and anyone" without receiving much training. He had no clear instructions on who to target, and spied on Muslim student groups at universities. He took photos of Muslims he saw at restaurants and documented license plate numbers. He pretended to be friends with them, only to report personal conversations back to the NYPD.
"He was telling us how he loved Islam and it's changing him," said Asad Dandia, who befriended the teenager.
Initially, Rahman said he felt like a hero for helping the police and tried to impress his bosses – sometimes by sensationalizing statements made by Muslims by taking them out of context. He called it part of "playing the game" to make more money. But after several months of working for the NYPD, he grew tired of spying on his friends. Rahman witnessed no criminal activity, and instead witnessed Muslims helping needy people. Once he noticed another NYPD informant spying on him, he quit the job. Now, Rahman believes the work he did was "detrimental to the Constitution."
"I hated that I was using people to make money," he said. "I made a mistake."
After the media got hold of the story, the NYPD cut off all contact with Rahman. The police have denied that their spying is widespread, claiming they only follow leads.
But in the past, the NYPD has been heavily criticized for spy tactics it claims are necessary to prevent terrorism. The department said it has helped prevent 14 terrorist plots since the September 11, 2001 attacks, but some suggest these plots were nothing more than information that was sensationalized by informants like Rahman.
An investigation by Mother Jones and the Investigative Reporting Program at the University of California-Berkeley found that out of 508 domestic terrorism cases, nearly half involved the use of informants who were paid as much as $100,000 per assignment.
"I was trying to get money," Rahman said. "I was playing the game."
You can share this story on social media: