Computer glitches repeatedly crash NYC 911 emergency call system
Published time: 23 Jul, 2013 19:00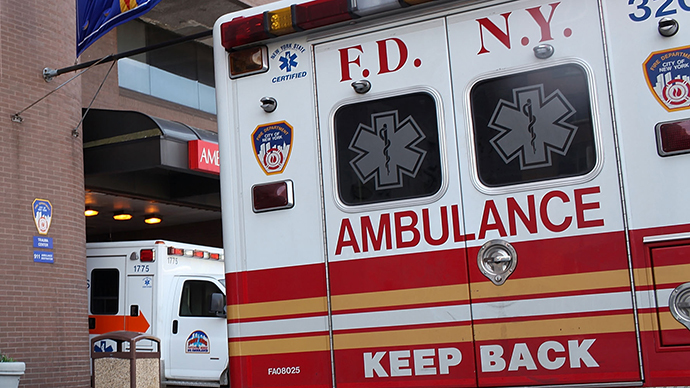 Residents of the Big Apple found themselves in big trouble Monday morning when New York City's 911 dispatch system repeatedly went offline.
The Emergency Medical Services system used by NYC suffered yet another outage on Monday, this time keeping citizens attempting to reach police and fire personnel out of luck for around upwards of an hour-and-a-half.
Officials in NYC have been attempting to upgrade the city's EMS system from the current one installed in the 1980s to a high-tech interface being supplied by Integrated Computer Assisted Dispatch System, or ICAD, for around $2 billion. And although outages weren't usually the norm under the now-antiquated infrastructure, the slow adoption of the ICAD system hassled to a number of issues in recent weeks.
"Of course the city's gonna say it's the old EMS system, but we never had any problems like this before until they introduced this new ICAD system, but they spent so much money on this system they can't admit that it has problems," Israel Miranda, President of Local 2507 of the Uniformed EMT Union, told a local CBS affiliate.
According to that network, a half-an-hour outage early Monday forced operators to log around 100 emergency calls by hand, leaving dispatchers to literally pass notes about the incidents being dialed in.

The Fire Department of New York faced a similar problem, losing service for around an hour-and-a-half.
"Beginning at around 7:45 a.m. this morning, the FDNY's computer dispatch system for EMS calls began experiencing technical problems followed by intermittent outages totaling about 90 minutes of system downtime," the FDNY admitted Monday evening. "During the outages, call takers have handled and dispatched calls manually. No calls were lost."
And while the Fire Department administration both insist blowback occurred at a minimum, stories have already begun to circulate about citizens who were left stranded during a time of emergency. The New York Daily News reported that a 96-year-old Queens, NY woman waited around an hour and 10 minutes on Monday afternoon in order to get an ambulance after falling facedown between two beds at a senior housing center.
"How would they feel if it was their mother lying on the floor?" Doris Crutch, a family member of the woman, told asked the paper. "What if it was their wife, their mother, their grandmother, their sister?"
The FDNY said in a statement Monday that "Technicians are conducting various diagnostic tests to determine the cause of the EMS system problems." While they are at it, though, investigators will likely have to look at other issues as well: the EMS system crashed unexpected twice within 24 hours in May, and other outages have occurred intermittently during the last two months.
"I'm told by the experts that you're going to have kinds of bumps or hiccups at the beginning of installing a major system like this," Police Commissioner Ray Kelly said previously.
According to CBS, a series of computer glitches spawned the outages early Monday.