N. Dakota pushes abortion ban: 'Life begins at conception'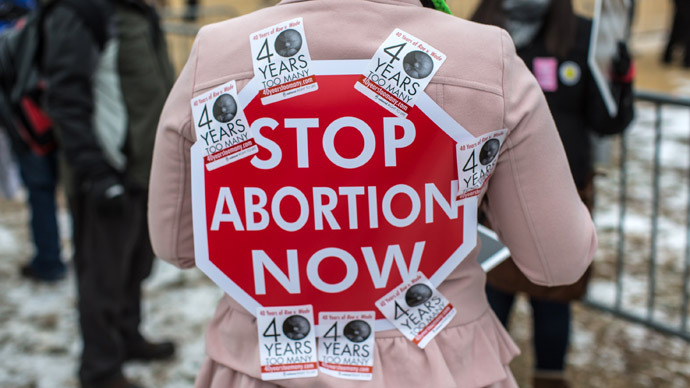 North Dakota legislatures have passed toughest anti-abortion resolution, asking the public to decide whether the state constitution should define life as beginning at conception. If approved, state-wide abortions will be outlawed.
The resolution was passed on Friday and will appear on next year's ballot.
It will state: "The inalienable right to life of every human being at any stage of development must be recognized and defended."
North Dakota has recently passed several anti-abortion bills. Just last week, it adopted a law making abortion illegal once a fetal heartbeat, which develops as early as six weeks into a pregnancy, is detected.
Another outlaws abortions in case a fetus has a genetic defect, such as Down syndrome, making North Dakota the only state in the US to prohibit the procedure in such circumstances.
A third piece of legislation passed bans all abortions after 20 weeks of pregnancy and makes it mandatory for all doctors performing abortion to have admitting privileges at a local hospital.
The only law that failed to pass was the 'personhood' bill, which wanted to include that life begins at conception in the state's constitution, without requiring the public to vote on the issue.
Pro-choice activists criticize the new anti-abortion laws, arguing that they violate the US Supreme Court's 1973 Roe v. Wade decision, which legalized abortions until the fetus is considered viable, at around 22-24 weeks into a pregnancy.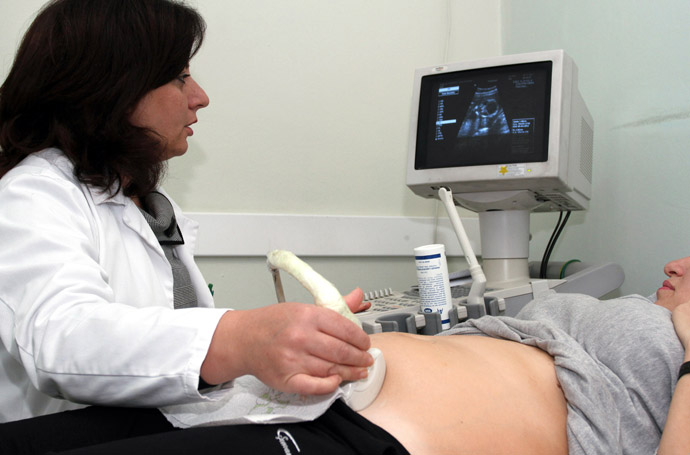 However, Republican Senator Margaret Sitte, who introduced the 'personhood' resolution, pointed out that the main purpose of it is to "be a direct challenge to Roe v. Wade," she told AP. According to Sitte, the inspiration came from the heart and the language from Wikipedia. "There was no grandiose plan," Sitte told AP.
Pro-life advocates also argue that they want to shut down Fargo – North Dakota's only abortion clinic.
Previously North Dakota's anti-abortion caucus was the one responsible for introducing bills aimed to limit the procedure, but it has recently disintegrated over disagreements about what approach to take, Democrat Tim Mathern told AP. The group was in favor of a more slow approach at trying to put an end to all abortions.
Without the caucus in charge, more extreme pro-life activists took up the torch and introduced bills written by out-of-state organizations or even the internet.
"None of the bills originated in North Dakota. All the bills came from out of state, every single one of them," said state advocacy counsel for the New York-based Center for Reproductive Rights Jordan Goldberg.
Republican Kathy Hawken argues that North Dakota's residents would prefer lawmakers to concentrate on other more pressing issues, such as taxes and education.
"This is not coming from here, from the people of our state. It's coming from out of state," she said. "We're clearly not the brightest bulbs in the bunch if we take a legal medical procedure and try and make it illegal."
North Dakota's Governor Jack Dalrymple does not approve resolutions, but he does need to sign all the other anti-abortions bills. So far, with threats of possible expensive lawsuits against the new laws, Dalrymple did indicate whether or not he will be supporting the bills.
You can share this story on social media: