New Mexico man awarded $1.6 mln after cops subjected him to illegal anal probes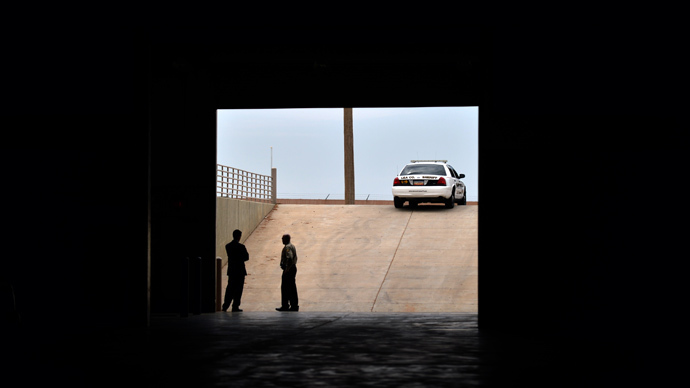 A New Mexico man has settled his case against Hidalgo County and the City of Deming after it was revealed that police there forced him to undergo numerous anal probes and other invasive medical procedures against his will.
Both the city and the county settled their portion of the lawsuit with David Eckert for a total of $1.6 million. According to the local KOB TV, Hidalgo County will reportedly pay out $650,000 to Eckert, while Deming will pay $950,000.
Eckert has also filed a lawsuit against the doctors and hospital involved, though there's been no resolution on that front and it may ultimately go to trial.
Pulled over for a minor traffic violation, Eckert was flagged for holding drugs by a K-9 unit, which would later be found to be operating under expired certification. Police suspected Eckert was carrying drugs in his anal cavity and sought out a search warrant, but then transported the man to a hospital outside of the warrant's jurisdiction when the first establishment refused to conduct the search on ethical grounds.
At Gila Regional Medical Center, however, doctors performed eight separate medical procedures against Eckert's protests, including two rectal finger examinations, three enemas, and a colonoscopy. None of these procedures uncovered any drugs.
"It was medically unethical and unconstitutional," said Eckert's attorney, Shannon Kennedy, to the Associated Press. "He feels relieved that this part is over and believes this litigation might make sure this doesn't happen to anyone else."
Eckert spoke out about the situation for the first time in a written statement.
"I feel that I got some justice as I think the settlement shows they were wrong to do what they did to me," he wrote, according to KOB. "I truly hope that no one will be treated like this ever again. I felt very helpless and alone on that night. My family and I hope that people understand that I don't want my face linked with jokes related to anal probing. For this reason, I asked my attorneys to issue this statement in the hopes that the media will respect my privacy."
News of Eckert's situation sparked a chain reaction of similar revelations. Another local man, Timothy Young, was singled out by the same K-9 unit and subjected to finger examinations and X-Rays at the same medical institution. No illegal substances were found.
Another situation also unfolded at a border crossing near El Paso, Texas, where a dog allegedly alerted authorities to the possibility of drugs on a New Mexico woman. Though officials reportedly did not seek out a search warrant, the woman was strip-searched and had her vagina probed by a female officer.
All these cases have raised questions about police behavior and the war on drugs.
"It's terrifying," said Laura Schaur Ives of the American Civil liberties Union in November. "I think law enforcement has been emboldened, particularly when it comes to drug interdiction. It's kind of anything goes. You couple that with drug interdiction at the border and you have a recipe for serious civil liberties violations."
You can share this story on social media: