FBI believe Ohio neo-Nazi planned to murder Jews and blacks with arsenal of weapons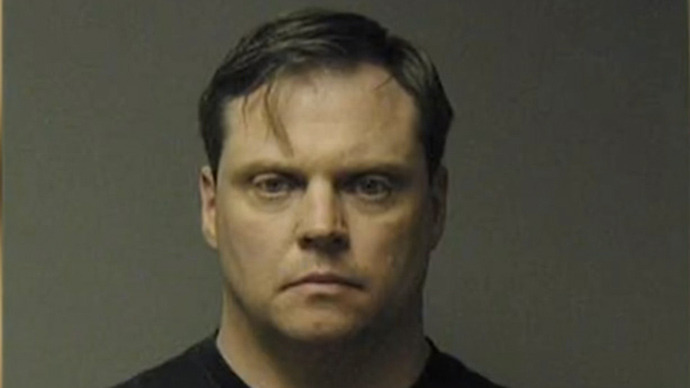 The FBI says that an Ohio man indicted last month for illegally possessing an arsenal of firearms also planned to murder Jewish and black community leaders in Detroit, Michigan.
Federal investigators discovered 18 weapons inside the home of 47-year-old Richard Schmidt back in December, and in January unsealed an indictment that said owning that arsenal and the over 40,000 rounds of ammunition also confiscated violated the terms of parole that he's been obligated to adhere by after being convicted of homicide in 1990. As an investigation widened, though, authorities uncovered more than just a fortress of firearms.
Now investigators say a search of Schmidt's home has turned up a "kill list," and that he may have planned to travel to nearby Detroit in order to assassinate a local NAACP president and a director for a Jewish organization.
Steven M. Dettelbach, the U.S. attorney in Cleveland, adds to NBC that the FBI "averted a catastrophe in this case" when they arrested Schmidt for unlawful possession. A search of his house has also turned up evidence that agents say have suggested Schmidt sympathized with the neo-Nazi movement. Authorities also seized a list of Jewish-owned businesses around the country and paraphernalia from Hitler's Waffen SS.
"We get threats all the time in terms of the work that we do…NAACP, Social Justice, Civil Rights…but this was different," Detroit NAACP President Wendell Anthony — one of the two men targeted — tells WXTZ News. Mr. Anthony says that when police alerted him of the news, they told him that the notebook that contained the list also included the names and addresses of several other community leaders.
Scott Kaufman, the executive director of the Jewish Federation of Metropolitan Detroit, was also warned by investigators that he was on Schmidt's list.
"When I saw my name on a piece of paper along with information about our organization and our building written by an alleged neo-Nazi, it was certainly unnerving," Kaufman tells NBC News.
Speaking to the Associate Press, Kaufman says the paper he was told about "wasn't a specific hit list" but still caused concern. "It didn't shake me up. It just reinforced the message that we need to take security seriously," he says.
When authorities first raided Schmidt's home, they found him to be in unlawful possession of 18 firearms – some of them assault weapons – high-capacity magazines, more than 40,000 rounds of ammunition. At a nearby mall, they also found a bulletproof vest stored in a locked room.
After his December 21 arrest, authorities charged Schmidt with possession of the contraband as well as trafficking in counterfeit goods — they believe he sold bootleg merchandise made to resemble name-brand products from the likes of Nike, Reebok and Louis Vuitton. Police also seized seven high-capacity ammunition magazines from the sports memorabilia store Schmidt ran in Bowling Green, Ohio. According to a local CBS affiliate, though, today Schmidt faces 176 indictments and is currently behind bars.
"It is deeply troubling that law enforcement found this man, with a prior homicide  conviction, in possession of an arsenal," Steven M. Dettelbach, U.S. Attorney for the Northern District of Ohio, tells reporters.
Schmidt had served 13 years for homicide after he was convicted for a 1990 deadly shooting.
You can share this story on social media: