Convicted murderer recaptured after being released from prison by mistake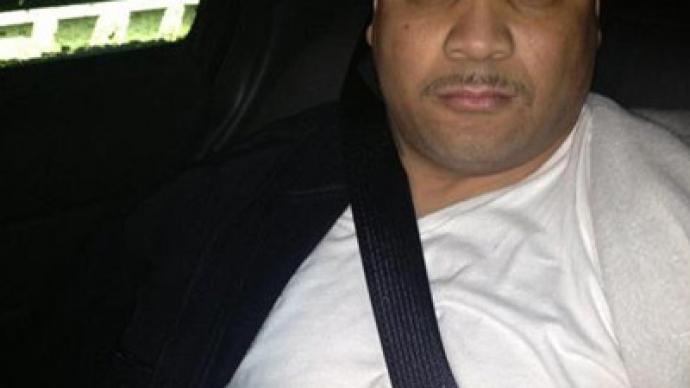 Police have recaptured a convicted murderer who was supposed to be imprisoned until 2029 but was mistakenly freed from a US prison last week.
Inmate Steven L. Robbins, a 44-year-old convicted murderer from Gary, Ind., was rearrested in southern Illinois in the house of an associate, police said."He was found at the home of an acquaintance, watching TV," Cook County Sheriff's Department representative Frank Bilecki said. "They caught him totally off guard."
Robbins was serving a 60-year prison sentence at the Indiana Department of Corrections for the 2002 fatal shooting of a 24-year-old man in Indianapolis. The inmate also had outstanding charges for armed violence and drug possession, which were dismissed after he appeared in court last week in Cook County, Ill.After the court dismissed Robbins' outstanding charges, the murderer was released because officials had no paperwork that he was to remain in custody for another crime. The man freely walked out of the main entrance of the Cook County Jail on Wednesday night and has been on the run ever since.It wasn't until Thursday morning that staff from the Indiana prison called Cook County officials to have him sent back. Once the staff looked him up in their records, they discovered he had been released the previous night."For reasons yet unknown, the offender was released by Illinois authorities," the Indiana Department of Corrections said."The sheriff has ordered an investigation into the facts and circumstances regarding his court appearance and release from custody," said the Cook County Sheriff's Department.The FBI and the US Marshal's Service were frantically searching for the man on the loose and a warrant was issued for the murderer in both Illinois and Indiana. Authorities did not immediately tell the public about his accidental release in order to avoid alarming Robbins and sending him into hiding.Releasing a convicted murderer is a significant mistake – but not one that hasn't occurred before the Cook County Jail.  In 2009, jail staff mistakenly released convicted sex offender Jonathan Cooper, who was serving a 30-year prison sentence for manslaughter. Prosecutors had dropped several sex-related charges against him and subsequently released him, like they did with Robbins.Sometimes mistakes like these lead to tragedies: in early 2012, a man who had been convicted for a robbery was erroneously freed from a New Hampshire prison. Shortly thereafter, he went on a crime spree, robbing a retail store and multiple people – one at knife point.In 2011, a convicted kidnapper and rapist was mistakenly released from prison and proceeded to rape another woman the day after he was freed. Across the US, murders, rapists and robbers are too frequently released when their charges for other crimes are dismissed and staff fail to realize that they are to keep the inmate locked up.
You can share this story on social media: