Long time love affair between MSNBC and America's wars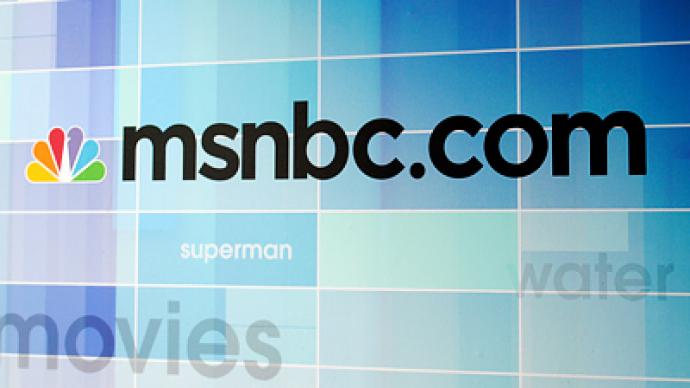 MSNBC is believed by many to be the most liberal of all cable networks. Most who watch would agree that many of the hosts are pro-Obama, pro-choice and pro-union.But it turns out they are also pro-war.
This week on The Ed Show, Ed Schultz said, "Let's get it done, let's arm the rebels, let's give them a chance to fight."Blogger, filmmaker and former journalist Danny Schecter said television makes war possible."We couldn't have wars in America if TV networks didn't glorify them in some way and make them exciting, give action oriented coverage and give what I call militainment," he remarked.It's a sentiment also supported by MSNBC's most liberal talk show hosts, Rachel Maddow and Lawrence O'Donnell, who defending the effort following President Obama's speech."It seems to me there is a practical war-making tactical success that they believe they could have in this particular country," O'Donnell said. "Exactly," said Rachel Maddow."He kept describing himself as sort of acutely aware of the risks and the costs of America doing any sort of military intervention so you're exactly right."And it's not just because the U.S. involvement in Libya falls under a democratic president. It turns out MSNBC's love affair with war is long-standing.Reporter Ashleigh Banfield, a rising star in the company, was punished after giving a speech in 2003 at Kansas State University. In her speech she made the case that networks were not giving the whole story.Here's a portion of that speech:"What didn't you see? You didn't see where those bullets landed. You didn't see what happened when the mortar landed. A puff of smoke is not what a mortar looks like when it explodes, believe me. There are horrors that were completely left out of this war."MSNBC refused to let her out of her contract, but kept her off air for more than a year.Former independent governor Jesse Ventura said he was supposed to have a show on MSNBC, but it was canceled before it ever aired."CNN, Fox and MSNBC got in a bidding war over me.MSNBC won," Ventura said."I went to do my show.They were putting together a five day a week show for me and all of a sudden a phone call came."One of his employees was asked if it was true that he didn't support the war."Well it turned out they wouldn't put me on the air," he told Cenk Uygur of The Young Turks. "They paid me for all three years, they pulled my show. I sat and collected pay checks but I couldn't say anything because my contract said I couldn't do any cable or news shows for three years."The list goes on, and includes so too, did Pulitzer Prize winning journalist Peter Arnett after giving an interview on Iraqi TV, in which he criticized the Pentagon's war strategy.Back when MSNBC was still up-and-coming, its highest rated show was hosted by Phil Donahue – an outspoken critic of the war.This was well documented in the documentary, "War Made Easy," presented by the Media Education Foundation.In one show, talking about Sadaam Hussein, he said, "You know, everybody's righteous.What a terrible Hitler this is.We were mute when he was doing that. He was our SOB and now we're sending our sons and daughters to war to fix that mistake doesn't seem fair to me."That show was canceled a few weeks before the start of the war, and putting him in a group with so many others whose criticism of the war ended their job.
You can share this story on social media: