American TV news turns to sex to survive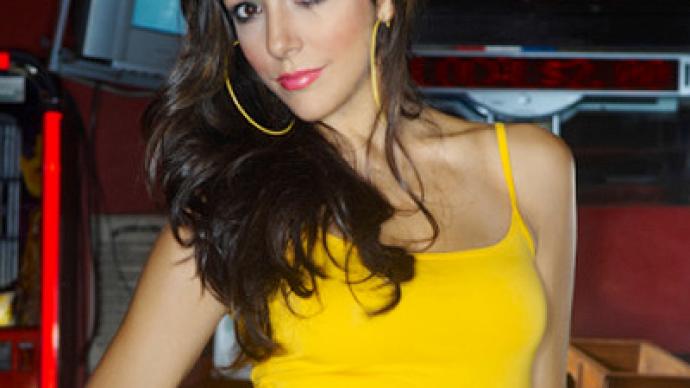 In today's fragmented news landscape, US media is struggling to catch and keep the attention of viewers.
With endless news sources on the Internet, the beacon years of Tom Brokaw and Dan Rather have faded away. Only to be replaced by the appealing success of beautiful, skin-baring, anchors and reporters.When you walk out the door, what kind of weather do you want? And who do you want to hear it from?These days, more weather men are losing their coveted position to the opposite sex, as sex appeal has become a requirement for mainstream media success."I suppose if there were two stations and they were showing the weather at the same time and there was a really nice looking woman on one, I'd probably watch that one. Yeah. To be honest," said a New York male viewer walking through the number one US media capital.At the fair-and-balanced, conservative FOX News Network, Meteorologist Maria Molina was the newest addition to the team of female beauties.During her first two-minute report, Molina described high-pressure systems, onshore flows, and humid subtropical climate patterns, while visuals of the weather remained in the background."As TV ratings are declining constantly, more and more people are getting their news from other sources like the Internet, so I think sexing it up is a cheap, easy way to get people to watch it," said Lilit Marcus, the editor-in-chief of TheGloss.com.No US news network knows the power of pretty better than FOX. The US cable ratings pioneer has become number one, not withstanding its female friendly line-up and creative camera angles.Meanwhile, over at CNN, ratings have sunk, veteran Larry King is retiring, and New York Governor turned client number nine, Elliot spitzer, has failed to draw the feedback of his female counterparts."I think most of it has turned into entertainment," said a male New Yorker walking past FOX News headquarters.As the mainstream TV news industry continues to struggle, weathering the storm may mean wearing a bit less, not more.
You can share this story on social media: