Michael Moore wants Matt Damon for president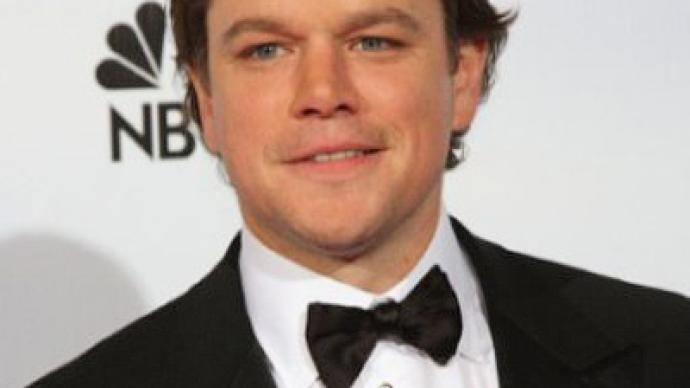 Commander in Chief Matt Damon? Why not?
Filmmaker Michael Moore has publically urged actor Matt Damon to run for president of the United States of America, and though the 41-year-old star of the silver screen doesn't particularly aspire to become involved in politics, the Fahrenheit 9/11 director says a big name like Matt's might be the best bet for the left."I think that he's been very courageous in not caring about who he offends by saying the things that need to be said here," Moore said at a Virtual Town Hall hosted over the weekend by FireDogLake.com. While discussing third-party strategies, the documentarian remarked that if liberals want to learn anything from the right, they should consider trying to get someone to go from Tinsel Town to Washington. "And if you want to win, the Republicans have certainly shown the way — that when you run someone who is popular, you win," said Moore. "Sometimes even when you run an actor, you win. And I guess I only throw his name out there because I'd like us to start thinking that way."Some of the biggest names to come out of the Republican party in recent times are actor-turned-governor Arnold Schwarzenegger and real estate mogul-turned-reality TV star-turned Republican hothead Donald Trump. Of course, actor Ronald Reagan made a name for himself on the big screen before he became governor of California and eventually a two-term president.Last week Damon spoke at a rally for teachers' rights and received press coverage for speaking up for blue-collar, low-paid workers. During the last campaign cycle, Damon made headlines for speaking out against Republican vice presidential candidate Sarah Palin. "It's like a really bad Disney movie, 'The Hockey Mom.' Oh, I'm just a hockey mom from Alaska, and she's president," Damon said in 2008. "She's facing down Vladimir Putin and using the folksy stuff she learned at the hockey rink. It's absurd."
You can share this story on social media: