1,500 missing in US tornado aftermath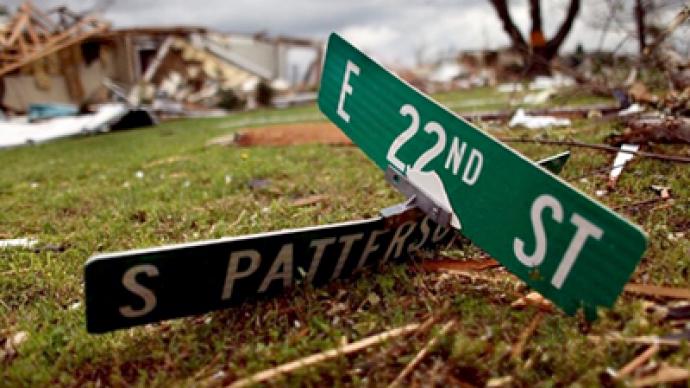 At least 122 people died and over 1,500 people remain unaccounted for across a region of Missouri hit by the largest tornado on record for the region.
Homes and places of work have been destroyed. Few buildings have been lefts standing. Thousands are missing and many are dead. The number of deceased and injured is expected to rise as the search for the missing continues. As phone and power lines remain down it is incredibly hard to communicate. Many who are missing may merely be out of reach, while others may be trapped or buried beneath fallen debris – some alive, others not. As the search for the missing continues families are hopeful their loved ones will be found alive. Many people took refuge from the storm in their basements and remain there as they are unable to dig out from their collapsed homes. Some have supplies and can survive for a limited amount of time, but that cannot be assured for everyone taped through the area. Others are trapped under debris which was picked up in the Tornado and dumped on top of them. Those trapped in the storm could have been buried where they hid, or taken by the storm and deposited elsewhere. The sheer magnitude of the storm makes it very hard to predict where the missing may be. Law enforcement officers, aid workers and volunteers have descended on the ravaged communities to help bolster search and rescue efforts. The goal is to find and rescue as many people as possible, as quickly as possible. The Tornado and storm are believed to be one of the worst on record and were classified by the National Weather Service as a class 5, the highest on the scale. The storm brought winds exceeding 200 miles per hour. This tornado adds to what is quickly becoming the deadliest US storm season with tornados having killed over 480 people to date.
You can share this story on social media: