30 Minnesota priests accused of abusing children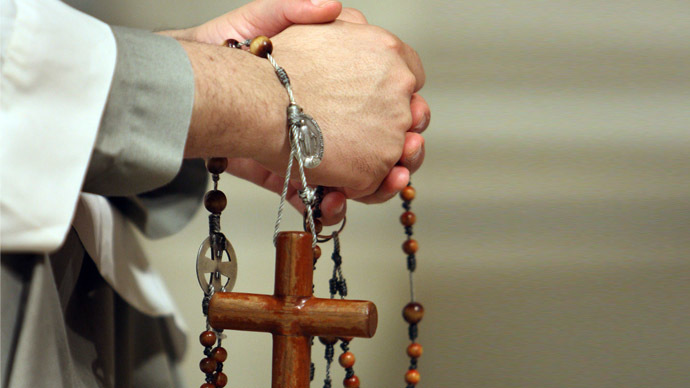 The Roman Catholic Archdiocese of St. Paul and Minneapolis has publicly disclosed the identities of 30 priests accused of sexually abusing minors in the state.
According to the Associated Press, the archdiocese said the priests identified have had "credible claims against them of sexual abuse of a minor." The list also includes the identities of four additional priests, though the accusations against them could not be substantiated.
The disclosure, which covers accusations reaching as far back as the 1950s, lists the names of priests along with their location and the names of the parishes at which they served, though it does not include specific claims against them. The church stated that none of the men were still in ministry, and that most of them had been previously identified in the media. Eleven of the priests on the list are deceased, and two have been defrocked.
"This is a tragedy that has caused insufferable harm to victims, their families, parishioners and the church," Archbishop John Nienstedt wrote on the archdiocese website, where he also apologized. He added that the church is "completely committed to combating the problem of sexual abuse and doing all we can to ensure that these horrors are never repeated in the church."
Still, Neinstedt noted that more names could populate the list in the future.
"The disclosures made today are not intended to be final," he wrote. "We are currently engaged in a comprehensive review of clergy files, and the list will be updated as additional announcements are made."
While the disclosure was welcomed by all, critics of Neinstedt said the church handled the allegations of abuse poorly before a court order issued on Monday forced it to publish the list. One of the attorneys representing alleged victims of abuse, Jeff Anderson, told Reuters there's still more information that needs to become public.
"It's only done under the great weight of the pressure from the courts and the survivors," Anderson said. "It's not the full truth about all of the offenders."
Multiple alleged victims of priestly abuse reacted to the church's disclosure at a press conference on Thursday. One of the men, Jim Keenan, said it was a positive step before noting that it can't be only thing the church does to put the issue aside.
"I'm very pleased that the list is out," he said, according to the AP. "I think it's the right step. But it's a tiny step. They need to follow the rules like you and I. They need to follow the rules that if a crime is reported, they need to report it to the police."
On Thursday, Pope Francis announced the creation of a new commission to combat sexual abuse by priests and protect children. However, Cardinal Sean O'Malley of Boston said the disciplining of those confirmed to be abusing their position will still be left to a specific area's archdiocese.
You can share this story on social media: