LAX cops left for break without telling anyone minutes before fatal shooting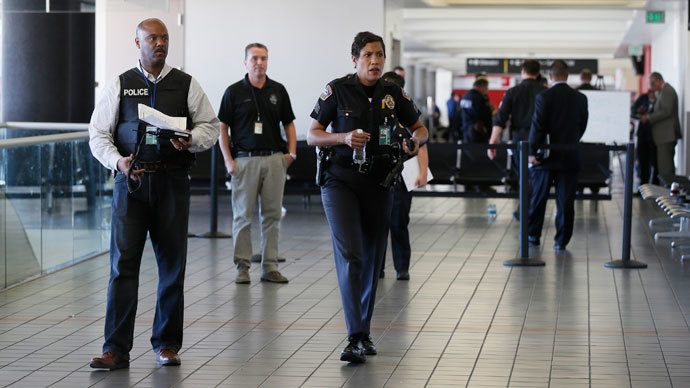 Police officers at the Los Angeles International Airport went on break without notifying their supervisors, just before a gunman opened fire and killed a Transportation Security Administration agent last year, according to a new Associated Press report.
Citing two unnamed law enforcement officials familiar with the ongoing investigation, the AP stated that the two armed officers in charge of securing Terminal 3 at LAX were outside the terminal when Paul Ciancia used a semiautomatic rifle to kill one TSA agent and injure three other individuals.
One officer was reportedly going to the restroom when Ciancia began his assault, while the other was out on the tarmac as he made his way to a meal break. Neither officer informed a dispatcher of their actions, which is required under standard procedure so that supervisors could properly account for their absence.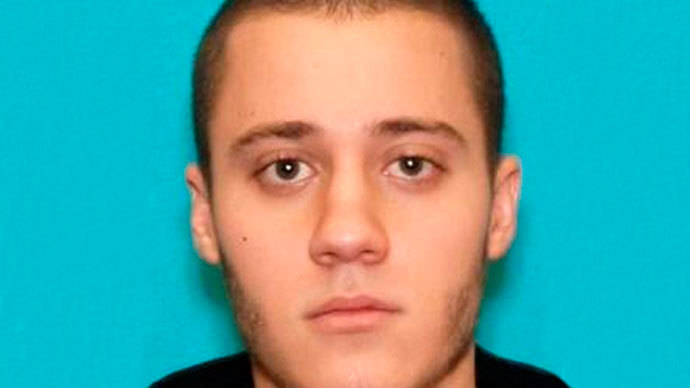 No matter what the investigation concludes about police response at LAX, Los Angeles Mayor Eric Garcetti underscored the need for officers to be available at all times in case of emergency.
"I want to make sure that in any terminal, there's always somebody there, that a bathroom break doesn't result in somebody, even for a few minutes, being out of the action," he told the AP.
Ciancia's shooting spree, which specifically targeted TSA agents in an attempt to pinpoint deficiencies in airport security, had gone on for about a minute and a half before any officers could respond to the situation. Ultimately, six officials arrived at the scene – including the two on breaks – and the gunman was detained within five minutes of the shooting. By then, however, TSA agent Gerardo Hernandez had been fatally shot and three others injured.
New LAX rules also allow for officers to leave their podium at screening stations and wander the terminal as long as they can respond to an incident within three minutes, but that move has concerned some TSA agents who are left alone during that time.
Still, Airport Police Chief Pat Gannon said he was "comfortable" with his officers' actions and their response to the shooting.
"It's not about who was or was not there and how that all occurred," Gannon said to the AP. "Those officers responsible for that terminal were there as quick as anybody else was to deal with those particular issues. They were not goofing off."
In addition to looking into the whereabouts of the assigned officers, the investigation underway is also examining why paramedics were told to wait for more than half an hour before attending to Hernandez as he lay on the floor dying. A coroner's release found that Hernandez died between two and five minutes after being shot.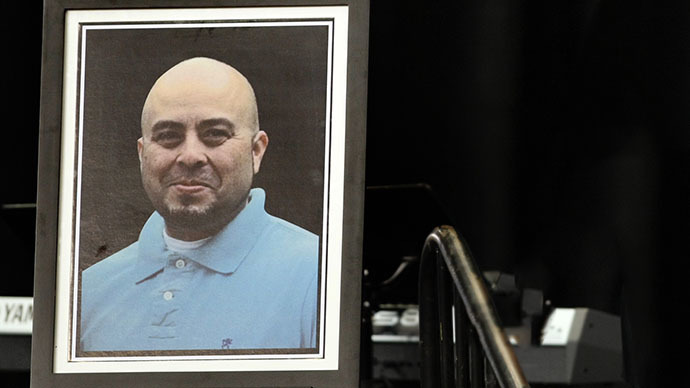 As RT reported last year, paramedics were reportedly delayed because of a police order that told them to stay away from the area, even as Ciancia had been detained by authorities. Hernandez was the first TSA official to be killed on duty since the agency's formation in the wake of the World Trade Center attacks in September 2001.
The LAX shooting, and the lack of an immediate police presence, has pushed some to argue that TSA agents should be armed in the event that such situations were to occur again. The union representing TSA workers, the American Federation of Government Employees, believes arming some of its members would boost security in US airports.
"We feel a larger and more consistent armed presence in screening areas would be a positive step in improving security for both [security officers] and the flying public," said AFGE President J. David Cox in November.
You can share this story on social media: