LAX gunman charged with TSA officer murder, could face death penalty
Federal prosecutors filed murder charges against a suspected gunman who shot his way through a security checkpoint at Los Angeles International Airport, killing a TSA officer. Paul Ciancia could now face the death penalty.
The 23-year-old was also charged with commission of violence at an international airport.

The suspected gunman wanted to kill TSA employees, law enforcement officials said. The shooter, on an apparent suicide mission, wrote that he hoped to avoid civilian casualties.

Following the attack, authorities found a note in the shooter's bag outlining the political nature of Friday's attack. He indicated that he wanted to kill Transportation Security Administration (TSA) agents and made it clear he had no intention of harming civilians in a note laced with antigovernment rhetoric. Law enforcement sources told AP the note talked about TSA searches being a violation of his constitutional rights. Earlier, a source said the noted indicated Ciancia "wanted to kill TSA and pigs."  

Several witnesses said the shooter appeared to take aim only at TSA agents and avoided shooting passengers.

Another law enforcement source told the Los Angeles Times the note contained the letters "NWO." Investigators are trying to determine whether the shooter was referencing the New World Order, a conspiracy theory which says a secret elite is vying to control the world via one-world government and globalization.

The source, however, said it was still too early to determine what role, if any, "NWO" played in the ordeal. Ciancia is a US citizen.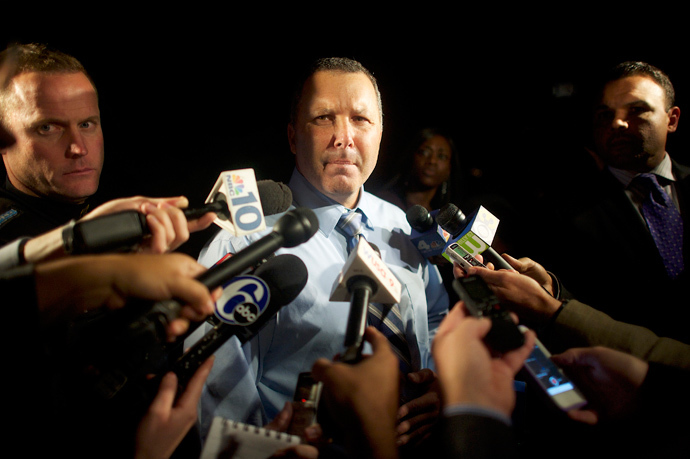 On Saturday, the FBI said they were looking into Ciancia's background and examining potential motives for the shooting.

Late on Friday, FBI agents conducted a search of Ciancia's home in the Los Angeles area, FBI spokeswoman Laura Eimiller said. He is believed to have acted alone, although one resident of the Los Angeles apartment complex, where Ciancia resided, told the Times a large group of police officers detained or arrested a man at the location earlier in the day. It's unclear if that incident was related to the shooting case.

Law enforcement also visited the suspect's family home in Pennsville Township, New Jersey. Pennsville Police Chief Allen Cummings said he had been contacted by Ciancia's father before the shooting after his son sent a worrisome text message to his brother "in reference to him taking his own life."

On Friday morning Ciancia stormed into Los Angeles International Airport (LAX) with a semiautomatic rifle and blasted his way through a security checkpoint, killing a TSA screener and wounding at least two other officers.

He penetrated deep into the airport, sending panicked passengers fleeing for safety before being critically wounded by police. Ciancia was hospitalized following the attack and remains in police custody. Police said paramedics treated seven other people for injuries. Six of them, including at least two TSA agents, were taken to hospitals.

The slain screener was identified as 39-year-old as Gerardo Hernandez. He was the first TSA officer to be killed in the line of duty since the Transportation Security Administration (TSA) was created in the wake of the September 11, 2001 terrorist attacks.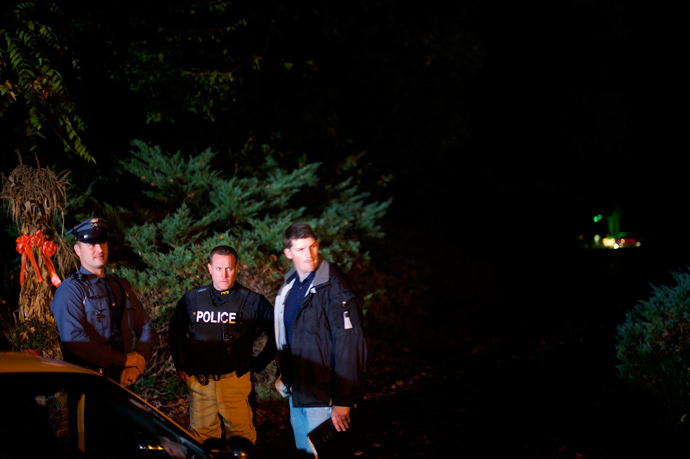 Police said the death toll could have been much worse, as Ciancia was allegedly carrying five fully loaded magazines, which contained approximately 180 rounds. More ammunition was found in a bag nearby.

"There were more than 100 more rounds that could have literally killed everybody in that terminal today," CBS cites Los Angeles Mayor, Eric Garcetti, as saying.

The pandemonium from Friday's incident caused 1,500 flights into or out of LAX to be delayed or canceled. Some 167,000 passengers were affected in total. It is unclear how many flights would be impacted on Saturday at the world's sixth-busiest airport. 
The airport fully reopened on Saturday afternoon.
T3 is fully open now.

— LAX Airport (@LAX_Official) November 2, 2013
Today an estimated total 40 flights (departures/arrivals) affected: approx 30 cancellations, 10 delays w/ estimated 4,000 passengers

— LAX Airport (@LAX_Official) November 2, 2013
'A nice guy'
People who knew Ciancia characterized him as a quiet teenager with a speech impediment who was for all intents and purposes a loner.
"He kept to himself and ate lunch alone a lot," David Hamilton, who graduated with Ciancia from Salesianum School in Wilmington, Deleware, in 2008, told the Times. "I really don't remember any one person who was close to him.... In four years, I never heard a word out of his mouth."

Hamilton said Ciancia was the victim of bullying, but did not remember any particular incidents. "He was quiet and people would take advantage of that," he said.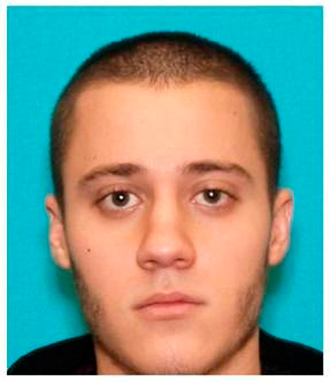 Tragedy stuck his family several years ago after his mother died after a long illness. His father, who runs a successful automotive repair shop in Pennsville, was an associate member of the Fraternal Order of Police.

It remains unclear when Ciancia relocated to Los Angeles or what his employment status was.

Marc Kreiner, who owns The Morrison, a restaurant and bar in the Northeast Los Angeles neighborhood where Ciancia lived, said he knew Ciancia by sight.

"He was kind of a quiet guy, came in mostly by himself, and one time with a couple of guys," Kreiner said.

Former roommate, James Mincey, who had lunch with Ciancia one week prior to the shooting, told Reuters there was no indication that he was distraught.

"He was what I would consider normal. He said he was going back to Jersey, going to work for his dad, making amends with family problems, and spending holidays with his family and that's all I know," Mincey said.

"He never had any anger issues or anything. When he was here…I didn't have any issues with him. He was a really nice guy, a bit of a loner and introverted, but I would never, ever expect him to do something like this."

You can share this story on social media: