Premeditated massacre: Police showcase Santa Monica gunman arsenal (PHOTOS)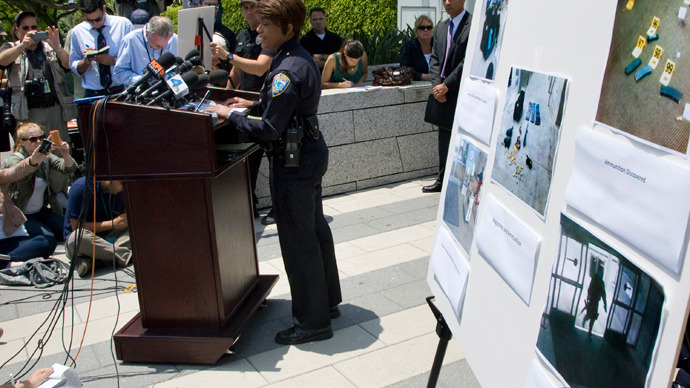 The gunman who went on bloody shooting spree in Santa Monica on Friday killing four and injuring five more, planned the attack in advance and was carrying a handgun and a rifle along with some 1,300 rounds of ammunition.
"Any time someone puts on a vest, of some sort, comes out with a bag full of loaded magazines, has an extra receiver, has a handgun and has a semi-automatic rifle, carjacks folks, goes to a college, kills more people and has to be neutralized at the hands of the police, I would say that that's premeditated," said Santa Monica police Chief Jacqueline Seabrooks.
The killer, 23, could not be identified as his next of kin was out of the country. The gunman had an unspecified "contact" with the police in 2006 when he was a juvenile, according to authorities.
Weapons and ammunition were recovered from the scene of the killings at Santa Monica College, a two-year school with about 34,000 students, where the shooter was gunned down by police forces on Friday.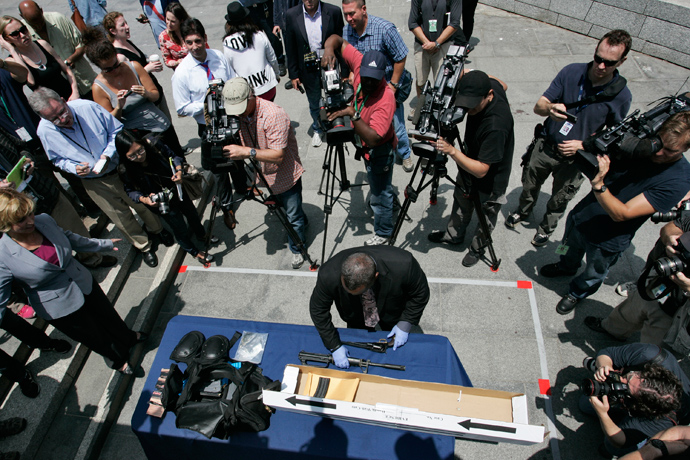 The gunman looked calm and composed as he fired, said college employee Joe Orcutt.
"He's just standing there, like he's modeling for some ammo magazine," he said, "seeing who he could shoot, one bullet at a time, like target practice."
The violence started a mile away from the school when the gunman began shooting at a house, as it caught on fire. The killings began as a domestic violence incident, according to officials who spoke on condition of anonymity to Associated Press. The victims in the house, the gunman's father and brother, were later found inside dead.
After that he carjacked a woman, who was passing by and directed her to drive to the college campus, shooting bypassers from the car.
A woman wounded by gunfire has a "grim prognosis" for recovery, said Seabrooks.
At the college parking lot he fired on two people in a red Ford Explorer that crashed through a wall, the driver was killed and the passenger is in critical condition. Authorities identified the driver as the school's employee, Carlos Navarro Franco, 68, of West Los Angeles. The gunman shot a woman in the head before entering the building, as students ran for cover to the library's 'safe room'. The violence lasted for more than 10 minutes before police killed the man.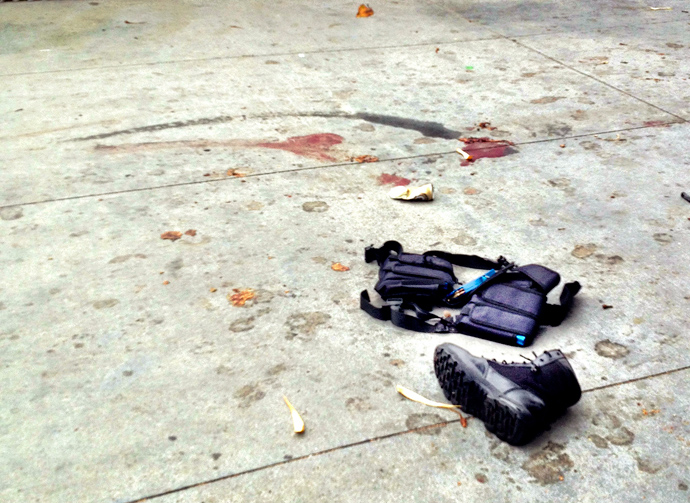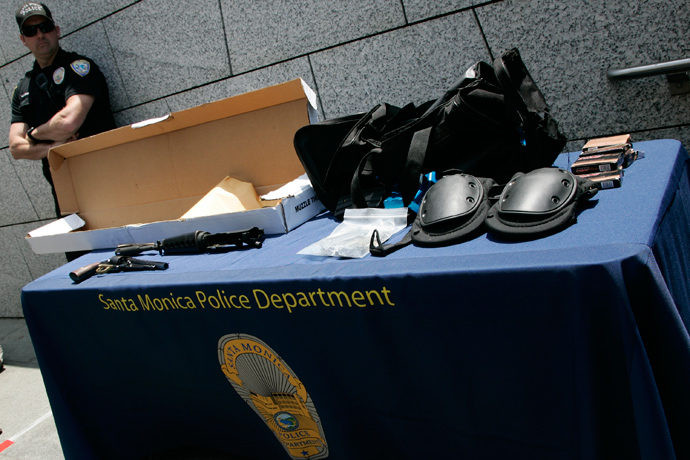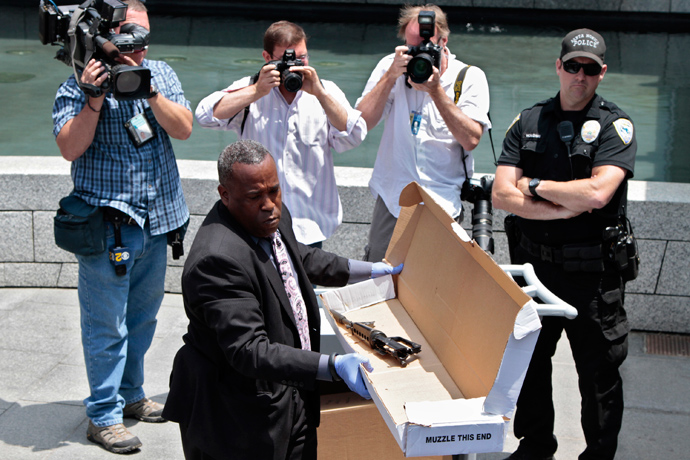 You can share this story on social media: