California family suing police for 'abuse of power' after son's killing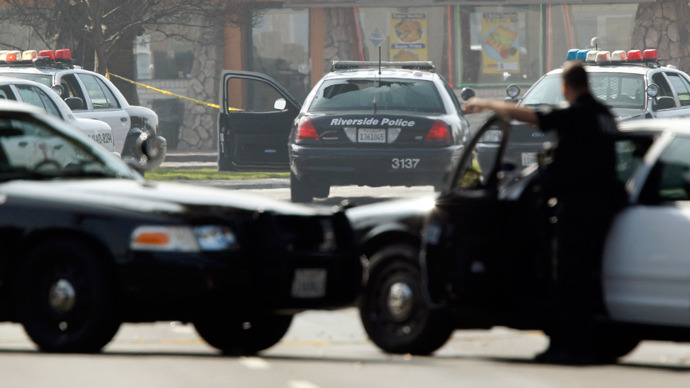 A California police officer wrongfully tasered and fatally shot a man whose parents had called police seeking help for the man's depression, the victim's family claimed in court.
The surviving family of the late Jorge I. Ramirez filed suit against Stanislaus County in Central California, alleging Ramirez was no threat to the officer during the incident. Jorge Ramirez, the victim's father, told the Modesto Bee he called police on April 16, 2012 seeking help for his son's depression but stressed he did not tell the operator a crime or family dispute was in progress. 
Deputy Art Parra Jr. responded to the call, whereupon he immediately asked Ramirez's parents where their son was. The suit claims Parra rustled Ramirez, 32, from the couch and demanded he place his hands behind his back. When Ramirez protested, demanding to know what was going on, Parra allegedly used his Taser on Ramirez without warning. 
When Ramirez regained his footing, Parra warned that he would shoot him. 
"At this time, and without providing any warning, Parra withdrew his firearm from his holster and shot four bullets at Ramirez," the suit claims, as quoted by Courthouse News. "Parra was approximately eight feet away at the time he fired four shots at Ramirez, and three bullets struck Ramirez." 
The suit does not mention Parra's claim that Ramirez tried to grab the deputy's Taser during a physical struggle. The sheriff's department claimed Deputy Parra was responding to a family fight, although the senior Ramirez has maintained that Parra was overly aggressive. 
"He wouldn't listen to us," he told the KCRA, the local NBC affiliate. "He told us to get away. He summoned other officers – and another officer went in there and pointed a gun at my wife and I for no reason. Absolutely no reason.This is very unjust." 
When the case first made headlines Ramirez said the family only wanted help for their son, who had threatened suicide, and that Parra's actions were an "abuse of power." District Attorney Birgit Fladager told the Modesto Bee Wednesday that her office completed an investigation and concluded that Parra was guilty of no wrongdoing. The officer has been placed on administrative leave, per department policy. 
The federal suit seeks an unspecified amount of compensatory, special, and punitive damages. 
You can share this story on social media: