Jury convicts Minneapolis SWAT team leader of beating man senseless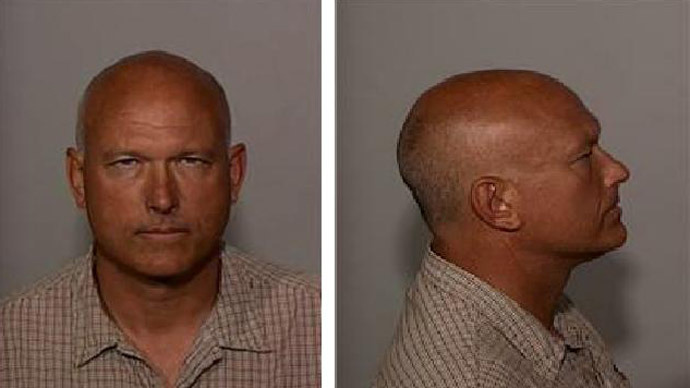 A police SWAT team leader has been convicted of assaulting a 44-year-old man in a bar. After throwing a punch that hit the man in the face, the victim fell backward and cracked his head on the outdoor patio floor.
The victim, who was critically injured, was then forced to endure three brain surgeries. He no longer recognizes himself and cannot retain new memories.
"It's just a very sobering moment when a police officer is convicted of a crime, but we felt we had to pursue justice," said Anoka County Attorney Tony Palumbo after the verdict was made in the Anoka County District Court on Saturday.
SWAT team leader Sgt. David Clifford, 48, was found guilty of first, third and fifth-degree assault after a jury ruled that he was not acting in self-defense by punching 44-year-old Brian Vander Lee in a bar. He is likely to face seven years in prison for his misconduct, following Minnesota sentencing guidelines, the Associated Press reports.
A surveillance camera video captured the assault last June 16, but the poor image quality has made it difficult to understand the details surrounding the conflict.
Sgt. Clifford claimed he acted in self-defense. He testified that while he was off-duty and at a bar, he was annoyed by the loud and abusive language expressed by Vander Lee, who was sitting at the table beside him. He claims he approached the man and told him to quiet down, which upset Vander Lee and prompted the drunk man to cock his left arm and throw a punch.
Reacting to the situation, Sgt. Clifford says he threw his own punch at the man, knocking him over and accidentally injuring the man.
Vander Lee suffered a cracked head and needed three surgeries as a result of the assault. But despite the surgeries, Vander Lee's brain has suffered permanent damage and he can't remember stories his daughters tell him, according to the Minneapolis Star-Tribune.
With consistent headaches, deteriorated vision, a changed sense of smell and taste and trouble hearing, the father of two can hardly function. While describing his physical state in court last Wednesday, he began to cry.
"It was horrible," he said, while having a breakdown before the court.
The prosecution argues that Clifford punched Vander Lee without having been provoked. Since Vander Lee couldn't remember what happened to him, it made the case more difficult. But after throwing the punch, Clifford fled the scene, running to a nearby parking lot. The SWAT team leader claims he left because he feared a confrontation with Vander Lee's friend and brother. But prosecutors claim he fled the scene after realizing the damage he had done.
"As a police officer, you don't leave someone in that condition. But Clifford left the scene," the prosecutor said in court, describing how the SWAT team leader left the man injured and lying on the ground.
After deliberating for several hours on Friday, the jury ruled that Sgt. Clifford was guilty of assault. He will be sentenced on May 31.
Minneapolis Police Chief Janee Harteau released a statement calling the situation a tragedy for every party involved. She also emphasized that Clifford's conduct is not representative of the way a SWAT team leader should be acting - regardless of whether he was off-duty.
"The actions of David Clifford, although off-duty at the time of the altercation, are not consistent with our department core values and high standards," Harteau wrote on her Facebook page.
You can share this story on social media: