Detroit business paid employees with crack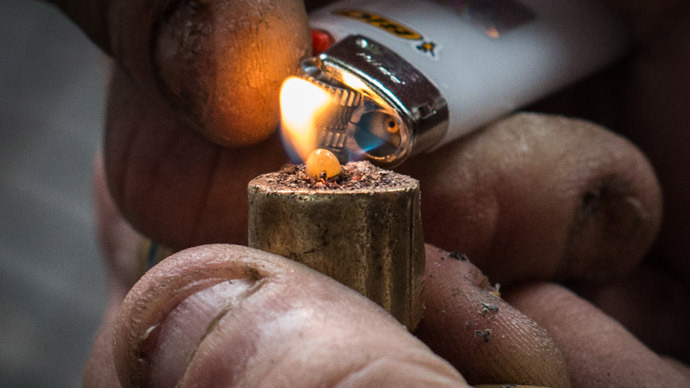 A tire shop in Detroit, Michigan is in trouble with the law for allegedly compensating employees with crack rocks instead of paychecks.
Detroit's WDIV News reported this week that a federal probe into an apparent counterfeiting scheme at Big C's Tire Shop in the city's Morningside neighborhood led investigators to discover a slew of other crimes.
"Word on the street was the 'C' stood for 'crack cocaine,'" WDIV's Kevin Dietz reported.
Investigators approached Christopher Townes of Detroit last year in an attempt to learn more about a counterfeiting scheme he was thought to be involved with. According to an Associated Press report from November, Townes admitted to investigators that he paid people to make copies of their legitimate United State Postal Service paychecks as part of an elaborate scheme that stole upwards of $140,000 from the federal government.
Townes also told them about his unusual payment plan he worked out for the employees of Big C.
According to court papers obtained by WDIV, Townes owned up to paying employees with crack during an interview that led to the filing of counterfeiting charges. Law enforcement became suspicious when they traced the bogus checks back to Big C's, where a sweep of the auto garage turned up laser printers, computers, blank identification cards and check stock paper to make the fake notes — and some other items that raised the suspicion of police.
"When asked about the drug packaging material that was discovered in his office, Townes stated that he would buy drugs to pay people to do work for him. His examples were that in return for mowing the grass or stacking the tires, Townes would pay the people in crack cocaine," the court papers read. .
Even after that admission, though, investigators opted to not pursue the drug charges. According to WDIV, federal agents involved in the case say the evidence in the counterfeit check case is stronger, so they're not going to charge the owner with trafficking drugs.
You can share this story on social media: