Detroit police accused of 'kidnapping' homeless people, leaving them outside city limits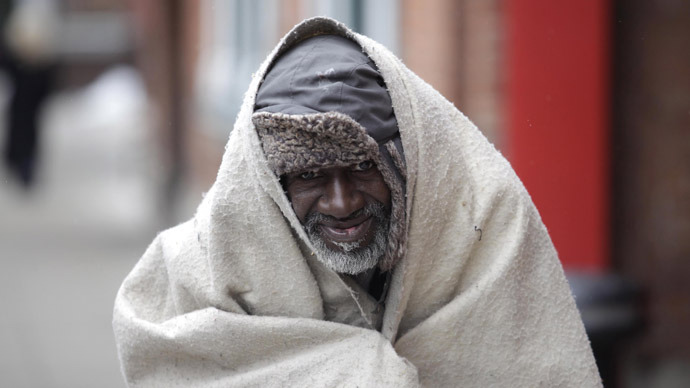 Following a year-long investigation, the ACLU has filed a complaint demanding that Detroit Police halt what it calls the "disturbing practice" of literally driving away the homeless, often leaving them to fend for themselves in unfamiliar areas.
According to complaints received by the civil rights group, Detroit Police officers routinely approach homeless people living in such areas as Greektown, which is popular with tourists, force them into vans, and drive them miles away into often unfamiliar areas.
According to CBS Detroit, there are even cases where officers have allegedly taken any money from the homeless, forcing them to walk back to the city. Several individuals who have come forward describe being dropped off beyond city limits, sometimes in neighboring communities such as River Rouge and Dearborn.
Sarah Mehta, a staff attorney for the ACLU of Michigan who spoke with the local CBS affiliate, says the accusations represent a grave case of discrimination.

"DPD's practice of essentially kidnapping homeless people and abandoning them miles away from the neighborhoods they know – with no means for a safe return — is inhumane, callous and illegal," said Mehta. "The city's desire to hide painful reminders of our economic struggles cannot justify discriminating against the poor, banishing them from their city, and endangering their lives. A person who has lost his home has not lost his right to be treated with dignity."

As part of its case against the city police, the ACLU has published the stories of five homeless individuals who state that they were"taken for a ride" by police. The organization was also contacted by a local warming center, a facility where the homeless can seek shelter from the cold.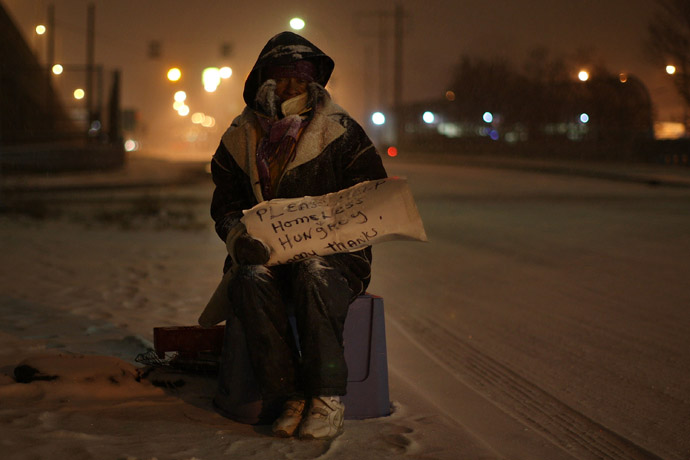 Andrew Sheehan, a 37-year-old homeless man who spoke with the organization, claims city police have forcibly driven him away on four occasions since December 2011. A video posted by the ACLU shows Sheehan describing one of his more disturbing encounters with police:

"I had my back turned to him and I did not see him approaching, and the first thing he did was he kicked me. He didn't identify himself as an officer and he kicked me and told me to get up," said Sheehan. "I asked him if I was free to go. He told me no."
According to Michigan Thomas, Outreach Coordinator at the St. Peter and Paul Jesuit Church Warming Center, once driven away, these homeless individuals often spend hours walking to shelters and churches for refuge and a hot meal.
As of 2012, some 20,000 of Michigan's total 100,000 homeless population lived in Detroit. At least a third of the city's homeless are thought to be mentally ill, and the city can only offer 5,032 shelter beds. According to the Detroit Free Press, the number of mentally ill increased significantly after former Governor John Engler shuttered 10 of the 16 state psychiatric hospitals in the 1990s.
Responding to the ACLU's complaint, Detroit Police Chief Chester Logan responded that he would be looking into the matter.
"At the present time, the Detroit Police Department has not received a copy of the complaint that has been filed," said Logan. "Therefore, it would be inappropriate to provide further comment without reviewing the specific allegations."
You can share this story on social media: