Michigan takes over bankrupt Detroit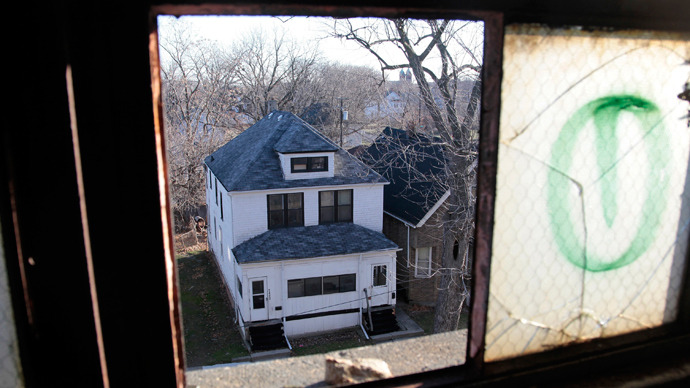 The state of Michigan is taking over America's poorest city and managing its finances. After years of decline, Detroit has reached a point that has finally prompted Gov. Rick Snyder to order an emergency state takeover of the bankrupt city.
"There's probably no city that's more financially challenged in the entire United States," Snyder said earlier this month, claiming that the city lacked a plan to reduce its $14 billion debt. "We need to start moving upward with the city of Detroit."
On March 1, Snyder declared a state of fiscal emergency for Detroit, which has a deficit of more than $300 million. Detroit Mayor Dave Bing was given a 10-day period to request a hearing on the decision, after which Snyder was able to appoint an emergency financial manager for Detroit – or choose to withdraw his decision.
Days after the move, the Detroit City Council voted to challenge the governor's declaration, claiming that the city does not need an emergency manager.
"We feel like we have the tools necessary to do it, that somebody else does not have to come in and do it for us," Council President Charles Pugh told the Associated Press.
Mayor Bing subsequently released a statement in which he agreed with the Council, but said he will not take actions to prevent the move and further complicate the decision regarding the city's future.
"We need to end the drama and infighting and understand that, whether we like it or not, an emergency financial manager is coming to Detroit," he said in the statement. "Otherwise, it will be a more elongated and painful process."
The governor is expected to announce the emergency state takeover on Thursday afternoon, putting an end to the long decline of America's most poverty-stricken city. He will likely appoint a lawyer with experience managing corporate bankruptcies to handle Detroit's finances and deficit.
The most likely candidate is 54-year-old Kevyn Orr, a Washington, DC-based partner in the law firm Jones Day, an unnamed source familiar with the selection told Reuters. Orr previously helped manage Chrysler's bankruptcy. He has also served as director of the executive office of the United States Trustees and as assistant general counsel for the litigation and bankruptcy section of the Resolution Trust Corporation.
Detroit's emergency financial manager will have a difficult job fixing a city that has been struggling with deficits for nearly 10 years. Many of its residents have been unable to pay their taxes and since 2000, the city has lost about 25 percent of its population. More than a third of Detroit's population lives in poverty. The city's unemployment rate is 18.2 percent, which is more than twice the national average of 7.7 percent. With immense debt and lack of funds, the city has been slowly crumbling. Broken streetlights remain unrepaired, there is a lack of law enforcement, and public transportation has started to fall apart.
The city is ridden with crime and corruption; Detroit topped 400 homicides in 2012, marking it the second deadliest year per capita in Detroit history. And the city's former mayor, Kwame Kilpatrick, was this week convicted of two dozen federal charges of corruption and bribery. Poor conditions have prompted thousands of former residents to leave the city. The number of residents today is equivalent to about half of the city's population in the year 1950 - the year Detroit's population peaked.
"I think we have to learn to make the best out of a bad situation," Mayor Bing told the Associated Press in anticipation of the emergency takeover. "The state and the city will have to work together to get us out of this."
You can share this story on social media: